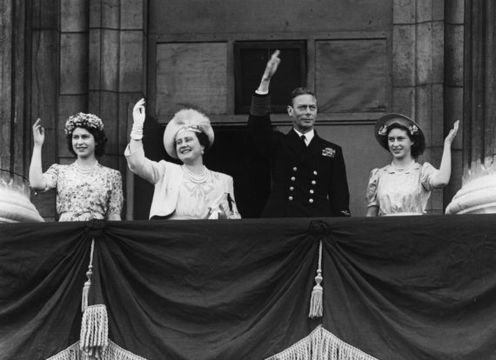 In 1947, the Royal Family took a famous trip to South Africa
As WW2 came to a close, travel was opened up, and the Royal Family took immediate advantage of that fact.
In 1947 the Royal Family (King George VI, his wife Queen Elizabeth and his two daughters, Princess Elizabeth and Princess Margaret) undertook a leisurely three-month journey (February to April) through their Southern African dominions (South Africa itself, Southern Rhodesia, Swaziland, Basutoland and the Bechuanaland Protectorate).
Of course, back in those days, international travel was a far more laborious affair, and the journey will no doubt have taken quite some time. The 10,000-mile trip was first taken by boat, then plane, before around 5,000 miles were done by rail.
The initial trip to South Africa was taken on the HMS Vanguard. The family would travel through Rhodesia and South Africa, meeting and greeting locals along the way in what must have been somewhat of a curious cultural exchange.
The Royals encountered traditional Volskpiele dancing, as well as traditional Zulu dancing. The Royal Family was given a hugely warm welcome but naturally, due to the social context in South Africa of the time, many questions were raised as to how appropriate the Royal visit was.
Human rights, race, and segregation were all issues that plagued South Africa, so the Royal Family, who were effectively the colonizers, coming to visit raised some eyebrows in the country. Having said that, the red carpet was rolled out for the family, and they were certainly given a warm welcome.
In the clip, courtesy of British Pathe, you can see the Royals arriving in South Africa and the swathes of people who came out to greet them.
The King can be seen addressing a crowd as well as a young Princess Elizabeth talking in everything the country has to offer.
The fashion of the time was new for the Royals. Coming out of the war, this trip was used as an opportunity to show off some more stylish outfits that were more in line with the modern era.
Have a look at the clip below, courtesy of British Pathe.