Since joining (and leaving) the Royal Family, Meghan Markle has certainly left her mark.
Meghan Markle is certainly one of the most divisive figures in the history of the Royal Family.
The American's Royal life began with a bang, as she and Harry tied the knot after a short amount of time. The pair's controversial exit in 2020 caused a huge stir in the British public and media. 
As it's Meghan's birthday, why not take a look at some of the lesser-known facts about the star?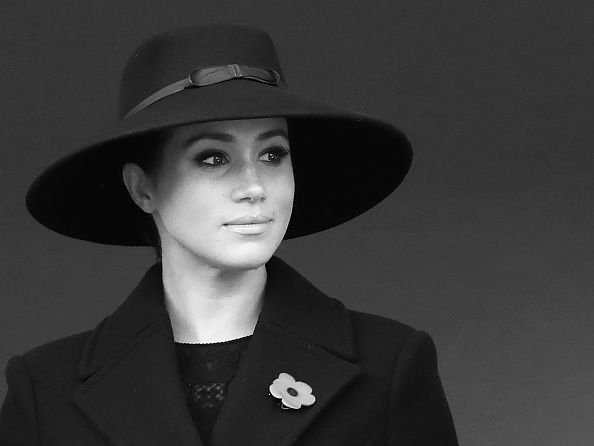 2
1. Acting wasn't her first love
Meghan didn't always want to be an actor, would you believe. The American star actually wanted to become a politician in her earlier life. 
Speaking about her time in college, she said 'I knew I wanted to do acting, but I hated the idea of being this cliché—a girl from L.A. who decides to be an actress. I wanted more than that, and I had always loved politics, so I ended up changing my major completely and double-majoring in theatre and international relations.' 
2. She is ambidextrous
As per the Daily Mail, Meghan is just as strong with her left hand as she is with her right!
Reports suggest that while she writes with her right hand, she eats and plays guitar with her left.
3. She loves calligraphy 
One of Meghan's less-known talents is her skill with calligraphy. While in between acting gigs, Meghan honed her hand-writing skills and did free-lance work for events, where she would craft hand-written letters for all occasions.
4. She's had several jobs
Meghan wasn't just born a star. She worked several odd jobs growing up and even worked in a yogurt shop in her youth!
Before Hollywood stardom, Meghan even appeared on the show Deal or No Deal, as a briefcase girl.
Speaking on the experience, she said ''I would put that in the category of things I was doing while I was auditioning to try to make ends meet. I went from working in the U.S. Embassy in Argentina to ending up on Deal. Definitely working on Deal or No Deal was a learning experience, and it helped me to understand what I would rather be doing."
5. She is the first-ever Duchess of Sussex
While her title may have been relinquished, Meghan is in fact the first person to ever hold the title of Duchess of Sussex. 
While Harry isn't the first Duke of Sussex, the two men to previously hold the title were never able to marry, making Meghan the first person to ever hold the title.
Well, there you have it, 5 fun facts about Meghan Markle for her birthday.
Happy Birthday to the Duchess of Sussex!