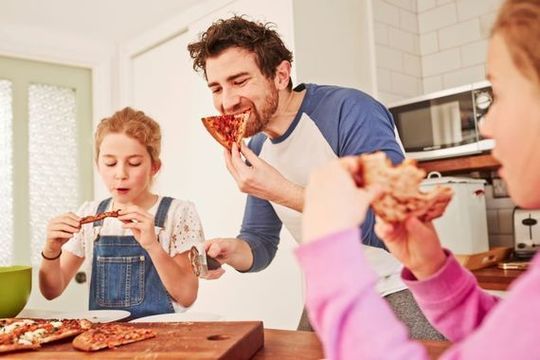 Fancy a slice? Here are the best places to grab some delicious pizza in the UK for National Pizza Day (February 9).
Spots from Manchester, Glasgow, Liverpool, and Birmingham came out on top and were among the top ten across the UK according to new research from Betway which measured popularity by a unique index score.
Located in Manchester's popular Northern Quarter, Rudy's Pizza Napoletana in Ancoats, which follows the Neapolitan style of pizza making, topped the list with an overall index of nine.
Serving up slices in Glasgow, Amore Ristorante e Pizzeria followed in second place. Amore is the Italian word for 'love', but it is also related to 'passion', which Italians use commonly to emphasize The Perella family's love for food and wine.
The Quarter in Liverpool, an independent cafe restaurant in The Georgian Quarter, took the third spot with an index score of 19. Paesano Pizza and Pizza Punks, which are both situated in Glasgow, placed fourth with an index of 21. Noi Quattro in Manchester completed the top five with an index of 23. 
Top 10 most popular pizza restaurants in the UK
1. Rudy's Pizza Napoletana - Ancoats, Manchester
2. Amore Ristorante e Pizzeri, Glasgow 
3. The Quarter, Liverpool
4. Paesano Pizza and Pizza Punks, Glasgow 
5. Noi Quattro, Manchester 
6. Casa Italia, Liverpool
7. Otto Pizza, Birmingham 
8. Civerinos Slice, Edinburgh
9. Little Wing Pizzeria, Belfast 
10. Pizza Posto, Edinburgh
(Index score generated by the number of hashtags each location has racked up on Instagram, as well as Google and Tripadvisor reviews, with the lower the overall index score the higher the ranking.)