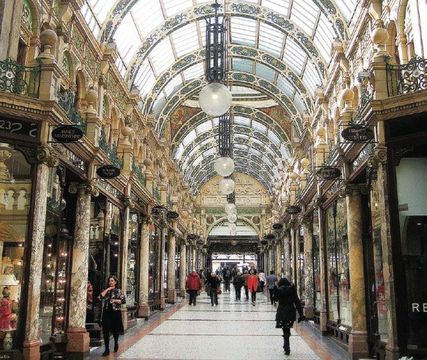 Planning a trip to Leeds? This Northern city has something for everyone
Why go to Leeds
With limited time and so much to see and do, visitors to England often don't put Leeds, Yorkshire's biggest city, on their itineraries. Perhaps the image of a grim northern industrial city has remained unchanged in their minds. This is unfortunate because these days Leeds has something for everyone, with interesting museums and architecture, charming pedestrian streets, chic shopping areas, excellent restaurants, cultural venues, a bustling nightlife and many parks and open spaces—all of which are within walking distance of each other in this compact, pretty city.
Leeds has indeed transformed itself from a manufacturing center into a lively, vibrant city with modern glass and steel buildings now dominating the skyline. The derelict Victorian warehouses, factories and mills that once housed weavers, printers and other industries have been converted into places to live, work and play. Leeds has become a powerhouse for the legal and banking professions, as well as a shopper's paradise and a hub of culture with outstanding art and music. It is definitely worth a visit. For more information go to www.visitleeds.co.uk.
To get to Leeds
There is frequent train service from London's King's Cross station. The journey takes about two hours. About 175 miles north of London, Leeds is located at the crossroads of the M1 and M62 motorways.
Where to stay overnight in Leeds
In a fashionable area of the central city on the waterfront, 42 The Calls is an ideal choice for an overnight stay. The building was an 18th-century corn mill that has been converted into a hotel with wonderful views overlooking the River Aire. Throughout there are original paintings and drawings and the hotel's breakfast is quite special.
How to spend a day in Leeds
Start your visit at the Leeds Art Gallery in the very center of town for a look at some of the finest contemporary art in Britain. Just next door is the Leeds Town Hall, opened by Queen Victoria to celebrate the wealth and power of industrial Leeds in the 19th century. The nearby Leeds City Museum offers a spirited, detailed history of the city. St. Anne's Cathedral, one of the finest Catholic churches in Britain, offers daily performances of choral music; stop in and enjoy the peacefulness of this Leeds landmark. In stark contrast is the modern, bustling Mil-lennium Square with its Nelson Mandela Gardens, created to mark the celebration of the year 2000.
You will definitely want to do some shopping, or window shopping, in the elegant Victoria Quarter, as well as Kirkgate Market. Near Kirkgate is the Leeds Corn Exchange with its beautiful interior and wonderful domed ceiling. Considered one of Britain's finest Victorian buildings, it is one of only three corn exchanges in the country that has remained true to its original purpose as a trade center, and houses a number of colorful shops.
Finally, sit and watch the world go by in one of the many open spaces such as Queen Square that adorn Leeds or continue to the River Aire, which forms the southern border of the city and stroll along the riverside trail for glorious views.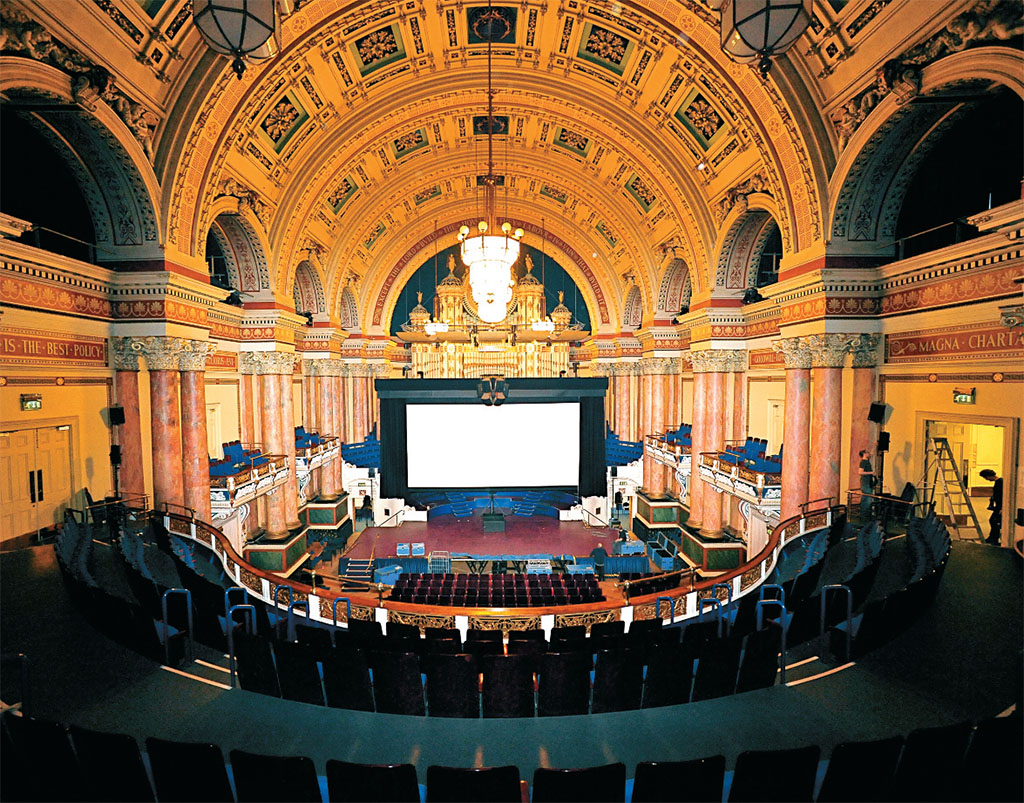 3
Where to have lunch and/or dinner in Leeds
If it's time for lunch during your visit to the Leeds City Museum, consider the Café there. It is spacious, bright and serves delicious sandwiches and salads. If you're familiar with Livebait, the seafood restaurant that has two locations in London, you might want to have lunch or dinner at this branch in Leeds, tucked away from the hustle and bustle of the city at 11-15 Wharf Street, Shears Yard.
There are many choices for dinner, but the informal Kendells Bistro on St. Peters Square is a good place to go for terrific rustic French food. You can't go wrong ordering the salmon in puff pastry as an entrée and the petit pot au chocolat for dessert.
Where to stop for afternoon tea or coffee in Leeds
An elegant afternoon tea is offered at Anthony's on the third floor of Flannels, a major clothing store in Leeds, located at 68 Vicar Lane, or if you're in the Victoria Quarter, a good choice is the Harvey Nichols Espresso Bar in the stylish department store.
Where to have a drink in Leeds
Leeds has many good pubs, but Whitelock's Ale House—dating back to 1715—is believed to be the city's oldest. The poet John Betjeman referred to this pub as "the Leeds equivalent of Fleet Street's Old Cheshire Cheese" and as being "the very heart of Leeds." Many of Whitelock's ales and beers are from local Yorkshire brewers.
Where to shop in Leeds
Victoria Quarter has an exquisite stained-glass roof, colorful marbles and mosaics, and contains four beautifully preserved arcades which offer high quality shopping. Enjoy the stores in Thornton's, County, Cross and Queen's arcades. It is no wonder that Harvey Nichols, the well-known London department store, made Leeds the first place beyond the capital to have a store with its name. This area is sometimes called the "Knightsbridge of the North" referring to the chic London shopping area that houses Harrods and Harvey Nichols.
Kirkgate Market is Europe's largest indoor market with hundreds of stalls. While the shops offer more modest shopping than the chic stores at Victoria Quarter, be sure to look at Kirkgate Market's ornate decorations.
How to spend an evening in Leeds
There is always a play at the West Yorkshire Playhouse, one of the largest theaters in Britain. Or you might be able to catch a performance by the Northern Ballet or Opera North at the Leeds Grand Theatre and Opera House. If it's a pleasant night, you might book a dinner cruise along the River Aire through Leeds City Cruisers. It will be a nice change from the day-time walking around this city. www.leedscitycruisers.co.uk
One thing that you may not know about Leeds
The iconic British department store Marks & Spencer had its beginning in Leeds in 1884, when Michael Marks opened a penny bazaar stall where everything sold for a penny in Kirkgate Market. Eventually, Marks set up more such markets around Yorkshire and surrounding areas. Some years later, he met Thomas Spencer, a Yorkshireman, and Marks & Sparks was formed.
Among the jewels in Leeds' crown is the Royal Armouries, the national collection of arms and armor. Displaying more than 8,500 objects and artifacts in five galleries, the Royal Armouries are the city's most popular attraction. Admission is free and the museum is open daily from 10 to 5.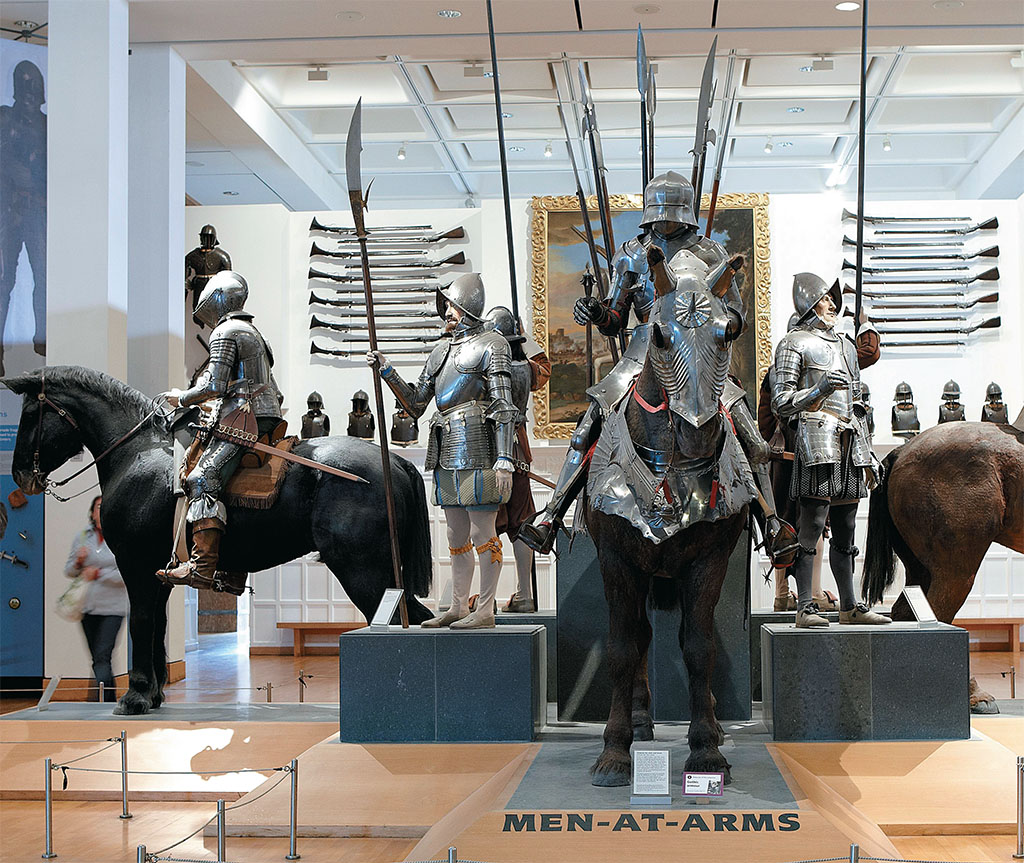 3