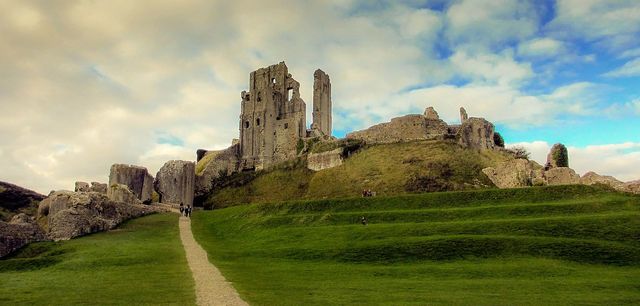 Castles have been around forever. It was the Normans, though, who developed the castle-making art that we know.
Of the hundreds of castles and castle ruins across Britain, here are a few of the loveliest visits.
CORFE CASTLE, DORSET
Guarding Dorset's Purbeck Hills, Corfe Castle towers over the countryside and a cute village. The 11th-century royal fortification was slighted by the Parliamentarians in 1646. One of the most romantic ruins in Britain. www.corfe-castle.co.uk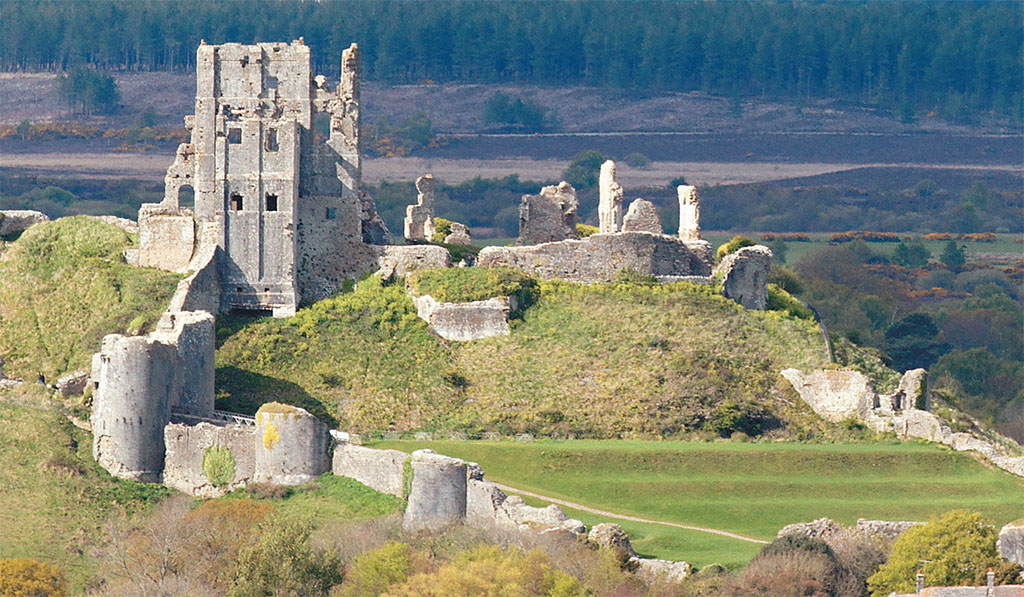 4
CONWY CASTLE, NORTH WALES
King Edward I built four great castles in Gwynedd, including Caernarfon and Harlech. Conwy Castle, however, takes the prize, for its dramatic location, great visitability and the beautiful walled town that flows from its battlements. www.conwyonline.com
ARUNDEL CASTLE, WEST SUSSEX
Home of the Duke of Norfolk, Arundel Castle is a treasure house as well as the most dramatic medieval fortification along the south Downs. It beautifully depicts how castle life evolved. Pretty Arundel itself is a bonus. www.arundel.org.uk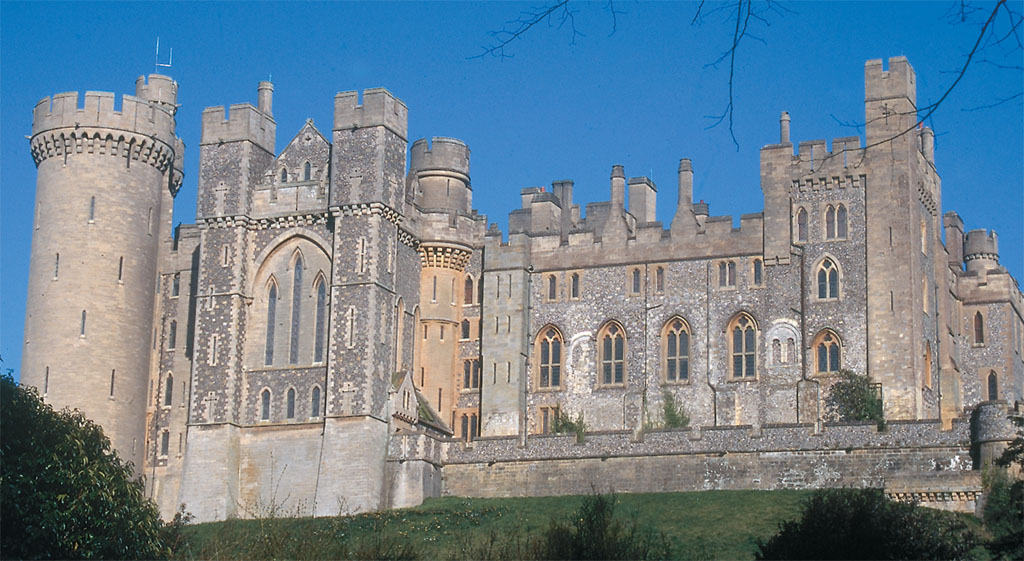 4
STIRLING CASTLE, PERTHSHIRE
Eight sieges have been laid to Stirling Castle over the years, and coronations held there. Guarding the River Forth since the 12th century, Stirling is one of Scotland's largest and most historic fortresses. A sterling visit. www.stirlingcastle.gov.uk
Read more: Visiting historical fortresses and castles of Kent
DOVER CASTLE, KENT
Dover Castle has guarded the "Gateway to England" since the 13th-century. Retaining all its medieval features, Dover adapted its defensive needs over the centuries, first for the Napoleonic wars, and most recently for World War II. Definitely an A-list visit. www.historic-kent.co.uk/dovcast.html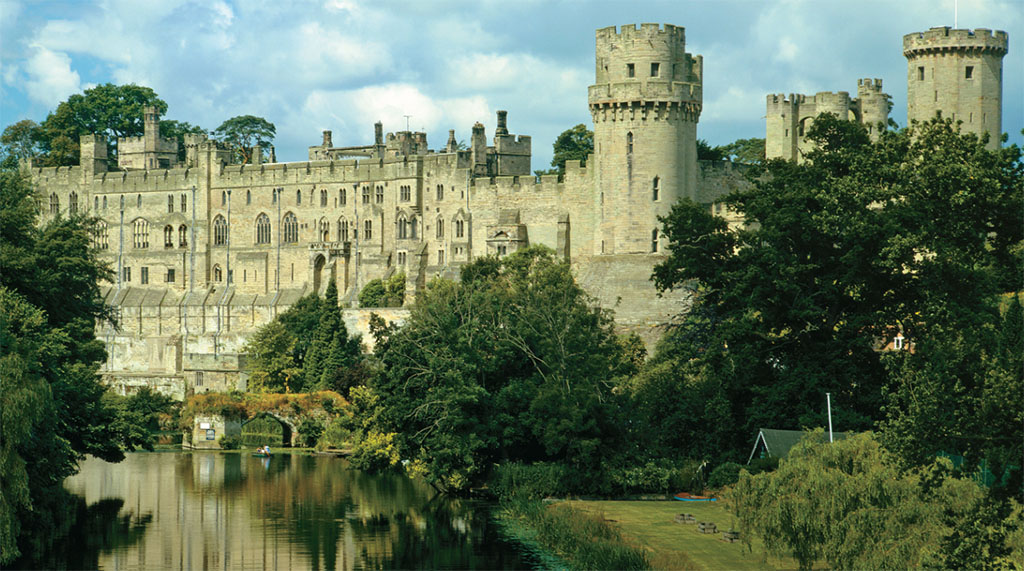 4
CAERPHILLY CASTLE, MID GLAMORGAN
The 13th-century castle sits on three islands in an artificial lake in the center of the eponymous market town. Covering about 30 acres, it is the largest of more than 600 castles in Wales, and perhaps the finest example of a cool, classic, medieval concentric fortification. www.greatcastlesofwales.co.uk/caerphilly
ALNWICK CASTLE, NORTHUMBERLAND
The Percy family, Dukes of Northumberland, celebrated their 700th anniversary in the family home of Alnwick Castle last year. Mighty Alnwick is the second largest inhabited castle in England, and very much a living enterprise. www.alnwickcastle.com
Read more: Five Victorian buildings in London you need to visit
WARWICK CASTLE, WARWICKSHIRE
Madame Tussaud's kitsch almost spoils Warwick Castle, but not quite. It's still the most complete and among the most historic of medieval castles. Quite beyond the hoop-la, Warwick illustrates beautifully castle life through the ages. www.warwick-castle.co.uk
BLAIR CASTLE, PERTHSHIRE
Scotland has scores of castles, but Blair Castle is special. Stately home of the Dukes of Atholl and a bristling fortress, Blair was the last castle to be besieged in Britain (1746). The Duke still has the right to a private army: the Atholl Highlanders. www.blair-castle.co.uk
HEVER CASTLE, KENT
Tidy, tiny Hever Castle gained its fame as the ancestral home of Anne Boleyn. It was William Astor, though, who made it pretty 100 years ago. Beautiful historical pieces, exquisite gardens, and quite a charming moat. www.hevercastle.co.uk
Read more: Dumfries House - A modern success story for a house steeped in Scottish history
* Originally published in May 2010.