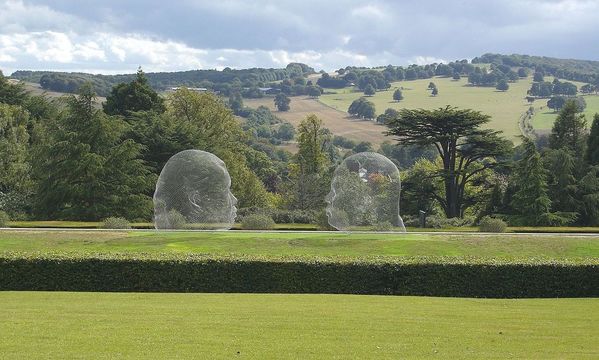 See! Some of the best things in life are free! We take a look at the tourist attractions around the United Kingdom that are free... gratis! Imagine that!
Besides offering free admission to London's many world-class museums, Britain abounds in destination-worthy sites of all varieties that welcome visitors without charge.
Wherever you find yourself, there's bound to be something near that's free and exciting. Here are some of our favorite free visits, not to be missed if you're in the neighborhood.
St. Fagan's National History Museum, Cardiff
The most visited attraction in Wales, St. Fagans is the second-most visited open-air museum in Europe, and most deservedly. More than 40 buildings reassembled from across Wales help tell the story of 1,500 years of Welsh culture and history. www.museumwales.ac.uk
The National Museum of Scotland, Edinburgh
Scotland's history and way of life are made real and accessible in the series of well-lit, brightly presented and often interactive galleries; changing exhibits are always fascinating. Don't miss Dolly the cloned sheep, or Jackie Stuart's F1 racing car. www.nms.ac.uk
National Railway Museum, York
The largest railway museum in the world is an easy stroll from York's own historic train station. See some of the most famous locomotives in history, from the Rocket to the Mallard. Check out how Queen Victoria and King Edward VII traveled in style. www.nrm.org.uk
Royal Armouries Museum, Leeds
Five themed galleries house some 8,500 pieces of the national collection of arms and armor in a beautiful, purpose-built building. The Craft Court is a highlight; so is a joust between fully armored knights in the Tiltyard. Participation optional. www.royalarmouries.org
Kelvingrove Art Gallery and Museum, Glasgow
Scotland's most visited attraction is a museum cornucopia of 22 themed galleries including collections in art, natural history, arms and armament, local and Scottish history and more. A Spitfire hangs in the great hall between an elephant and a giraffe. www.glasgowmuseums.com
Coventry Transport Museum, Coventry
The world's largest collection of British road transport is appropriately located in the birthplace of the British motor industry. The museum's unique collection includes more than 240 cars, trucks and buses, scores of motorcycles, thousands of models and more. www.transport-museum.com
The Winter Garden, Sheffield
Sheffield's Winter Garden houses more than 2,500 plants from around the world, including palms and eucalyptus trees growing 150 feet high. Adjacent to the Millennium Galleries, the Winter Garden is a year-round treat. www.sheffield.gov.uk/wintergarden
The Donkey Sanctuary, Sidmouth
This award-winning charity devoted to donkey welfare invites visitors to mingle with more than 200 donkeys at its Slade House Farm headquarters and Visitors' Centre in Devon. A gift shop, nature center and restaurant all support the cause, but the friendly donkeys star. www.thedonkeysanctuary.org.uk
The Big Pit National Coal Museum, Blaenafon
This is the world of How Green Was My Valley, up close and personal. Visit the historic colliery buildings, from shower baths to lamp room, and then descend 300 feet in the cage to the coal face, where a former miner will lead you through the miners' underground life. www.museumwales.ac.uk
Yorkshire Sculpture Park, Wakefield
It's a 500-acre art gallery, with more than 50 sculptures (including acclaimed bronzes by Henry Moore) spread across a manicured 18th-century landscape garden. There are several inside galleries, too, as well as rolling fields, lakes and open countryside. www.ysp.co.uk
* Originally published in 2016.