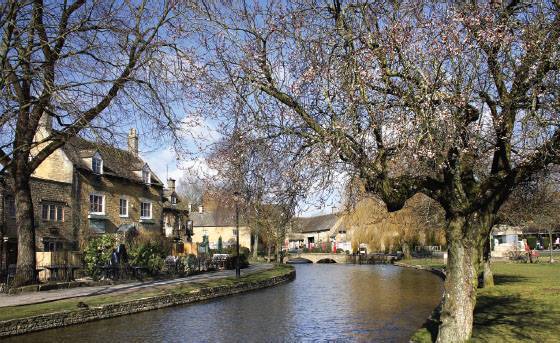 Scores of villages across our island offer breathtaking photo opportunities and prompt wistful romantic dreams of a simpler time and a simpler life.
Many British villages do retain their ancient charm and architecture in spectacular landscapes and rural settings. Every traveler could make their own list of favorites. Here is a diverse sample of acclaimed villages set just off major through roads often traveled by visitors such as British Heritage Travel readers. If you're passing through, do plan to call.
Read more: England, Wales, and Scotland...The impossible joy of picking favourites
Llangollen, Denbighshire
In the mountains of northeast Wales on the A5, Llangollen is a small town along the River Dee, with a village flavor and attractions galore. Take a narrowboat on the Llangollen Canal or a steam train ride through the valley, or visit the eccentric manor of Plas Newydd. Enjoy lovely walks along the river, flower-decked shops, and looming mountains.
Pluckley, Kent
6
Tucked off the A28 between Ashford and Tenterden, Pluckley is a quintessential example of an agrarian village in the Garden of England—a few shops, classic Black Horse pub, and Norman church nestled in a cluster of tidy homes with flower-swaddled gardens. No wonder it made a perfect film set for H.E. Bates's classic Darling Buds of May.
 Bourton-on-the-Water, Gloucestershire
Tour buses and visitors flock to Bourton-on-the-Water, and for good reason. The River Windrush with its broad grassy verges flows through the center of this archetypal Cotswold village, surrounded by shops, cafés, and pubs. Visit a perfumery, motor museum, or model village or feed the ducks that make the river home.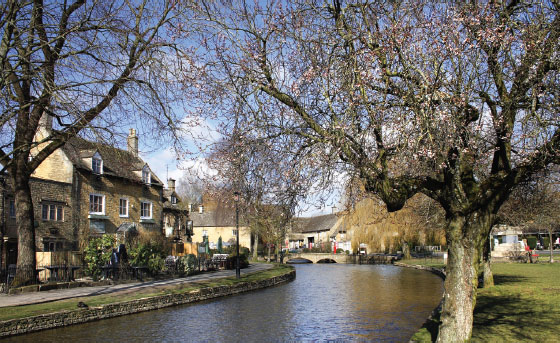 6
Read more: Examining the quintessential British fête
Grasmere, Cumbria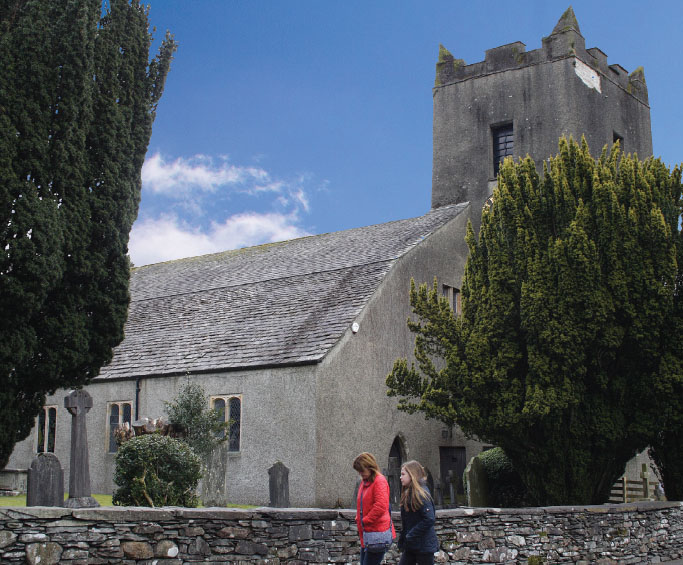 6
Dawdle in Grasmere on the popular Lake District drive between Windermere and Keswick. Check out Dove Cottage, home of Romantic poet William Wordsworth, and his grave amid the yew trees in the parish churchyard. Pick up a piece of Grasmere's famous gingerbread in the stone cottage next door.
Much Wenlock, Shropshire
Few places in England feel more timeless than pretty Much Wenlock in the Shropshire hills a few miles above Ironbridge Gorge. The immaculate garden ruins of Wenlock Priory are magical. Visit, too, the 16th-century Guildhall still used for local council meetings, the Norman church of Holy Trinity, and museum of local history in the Victorian market hall.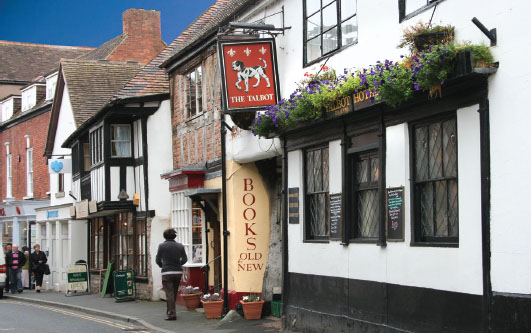 6
Laugharne, Carmarthenshire
Yes, it's Dylan Thomas who brings most visitors off the A40 to charming Laugharne. The Welsh poet came for a visit and never left. Views over the broad River Taf estuary are spectacular from every vantage. The tidy eclectic village spreads around Laugharne Castle, open to visitors. See as well, Thomas' boathouse home and take lunch at the famous Brown's Hotel.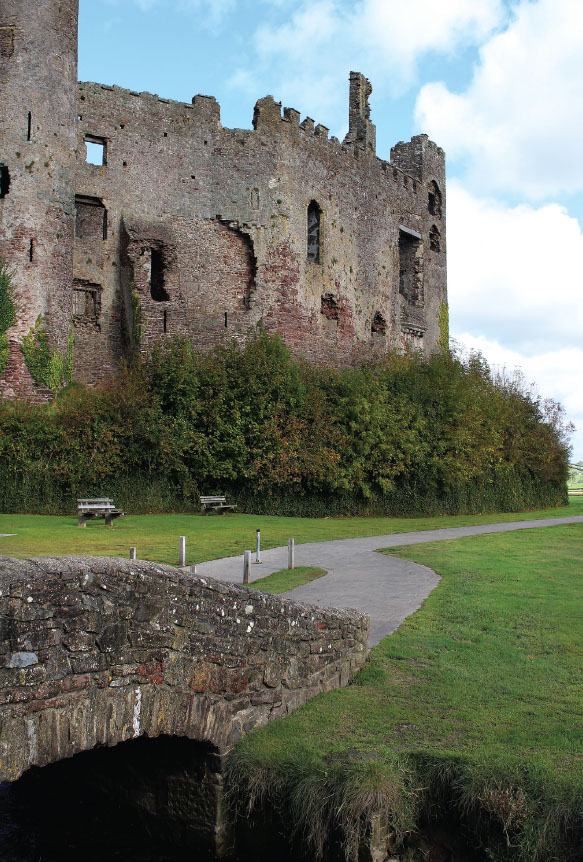 6
Melrose, Borders
The ruins of Melrose Abbey, prettiest of the famous Border Abbeys and resting place of Robert the Bruce's heart, created the village radiating from its grounds in the shadow of the Eildon Hills. This is Sir Walter Scott Country at its most picturesque, with several equally quaint small hotels. Nearby visits include Dryburgh Abbey, Abbotsford, and Priorywood Gardens.
Read more: Ten easily accessible tourist attractions in Britain
Chawton, Hampshire
Jane Austen's House is what draws most visitors off the A31 near Alton to the Hampshire hamlet of Chawton. It's easy for them not to notice the rose-decked thatched cottages, tea room, pub, and St. Nicholas flint church below the manor house. Livestock grazing along the quiet river banks next to the children's playground and village car park complete an idyllic scene.
Castle Combe, Wiltshire
Just south of the M4 near Chippenham, Castle Combe is counted among the prettiest villages in England. An exquisite street of limestone cottages runs along By Brook to a market square and 14th-century market cross. The village has been often a film set for movies and television productions, including Doctor Doolittle and War Horse.
Middleham, Yorkshire
Little wonder that King Richard III loved life in Middleham Castle as Lord of the North based here at the eastern end of Wensleydale. The pretty stone village at its walls, complete with cobbled Market Square, has been the northern center for racehorses since the 1700s. Stables and paddocks abound surrounding the village center.
Read more: 26 London locations to enjoy spectacular views of the city