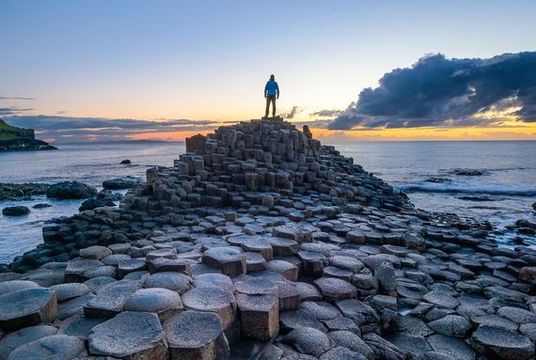 While travel might be on hold for now, here are some amazing scenic drives in the United Kingdom to get you dreaming of better days ahead
There are a plethora of incredible drives to be taken in the United Kingdom.
Prior to the pandemic, thousands upon thousands of revelers would travel all over the country in search of the perfect, scenic drive.
Whether it's driving through vast expanses of mazy grassland or winding roads on the edge of a cliff, any driving enthusiast will find something to love in the United Kingdom.
Now, leading car rental comparison site EnjoyTravel.com has released the official list of the '25 Most Scenic Drives in the UK'. The road trip experts discovered which roads are the most beautiful in across Britain, inspiring readers to pack up the car and set off on an adventure once lockdown restrictions ease. 
The drives were ranked based on their 'road trip factor', which includes natural scenery and points of interest along the way.
10th. Norwich to Cromer
The capital of Norfolk and a city that oozes history and is home to fictional TV anti-hero Alan Partridge, Norwich is also a brilliant base for road trips to terrific destinations like Cromer on the Norfolk coast. Here you can catch crabs from the famous pier, try fossil hunting on the beach or gaze at the stunning stained glass windows in the Parish Church.
5
9th. Cardiff to Marloes Sands
Welsh capital Cardiff has much to recommend it, but if you want to escape the city lights for a while, Marloes Sands and Mere provides the perfect getaway. Perched on the western edge of Pembrokeshire, this is a picturesque natural playground with a cool crescent beach surrounded by rugged heather-topped cliffs, where you'll see wildlife like seals, puffins and peregrine falcons.
8th. Birmingham to Harlech Beach
Britain's 'second city', Birmingham is brimming with multicultural attractions and superb shops, but its Midlands position makes it a marvellous base for road trips to pretty locations like Harlech Beach in Gwynedd, Wales. You'll find four miles of golden sand backs by grassy dunes in the shadow of the Snowdonia mountains ̶ magic.
7th. Bristol to Blackpool Sands
An arty city that's produced world-class creatives like Banksy and seminal bands like Massive Attack, Bristol is always a vibesy place to visit. But if you want to experience another way of life, the road trip through Devon to beautiful Blackpool Sands is a delight. This sweeping beach is backed by evergreen trees and scented pines, making everything feel a little more exotic.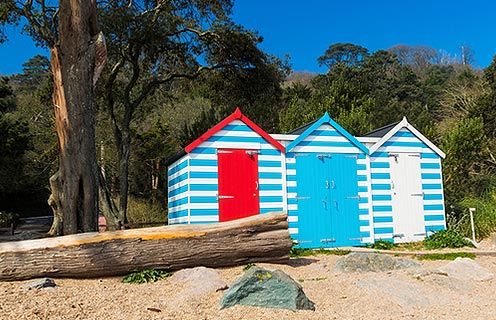 5
6th. Manchester to Edale
As the birthplace of cult bands like The Stone Roses, Happy Mondays and The Smiths, Manchester is a magnet for music fans. But its also within striking distance of beautiful rural locations like Edale, a charming hamlet located at the start of The Pennine Way walking route. Nestled amidst mountains, forests and sparkling streams, you can hike up Mam Tor to see the patchwork quilt of quintessentially English countryside spread out below.
5th. London to Stonehenge
Leaving the hustle and bustle of London to spend a day soaking up the unique atmosphere of Stonehenge in Salisbury is sublime. There's something very special about walking in the foosteps of our Neolithic ancestors in the shadow of these famous standing stones and organized itineraries from English Heritage allow you to grab a great experience in two hours, half a day or a full day.
4th. Leeds to Haworth (Brontë Country)
If you're a culture vulture and nature lover, this road trip from Leeds is practically mandatory. Haworth is a picturesque village surrounded by rugged, rolling moorland which inspired the Brontë sisters to write books like Wuthering Heights, Jayne Eyre and The Tenant of Wildfell Hall ̶ visit the Brontë Parsonage museum and take in the independent galleries and boutiques.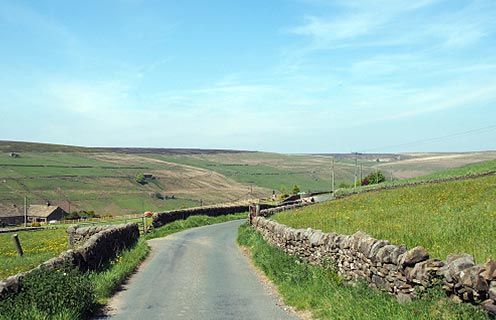 5
3rd. Newcastle to Lindisfarne
Located near Berwick-upon-Tweed, The Holy Island of Lindisfarne is only accessible via a tidal causeway, so you'll have to time your visit with this in mind. After St Aidan landed here from Iona in 635AD, the monastery he founded here helped Christianity to spread worldwide. There's a priory, castle and harbour to explore and it's a day out with a difference.
2nd. Edinburgh to Cairngorms National Park
The Cairngorms National Park is the UK's largest and it's drivable in a day trip from Edinburgh if you leave early in the morning. Nestled in the heart of the Scottish Highlands, it includes the lovely Loch Insh, nature reserves, campsites and Cairn Gorm itself, a 1245m peak where you can ski in winter.
1st. Belfast to The Gobbins
The Gobbins is a lofty cliff face path in County Antrim's Islandmagee and its varied terrain includes bridges, caves and tunnels. As a marine cliff path, it's unsurpassed in Europe thanks to its unique geology, dramatic scenery and species of bird life.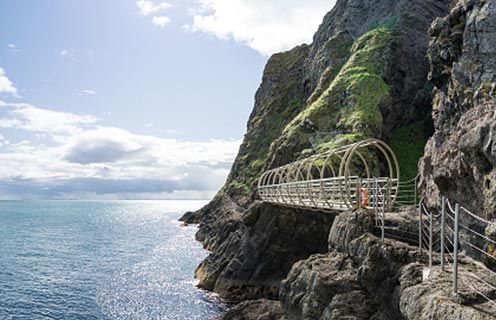 5
Remember to check the local restrictions in the area you are traveling from and traveling to, follow the guidelines, and only travel when it's safe and permitted to do so.