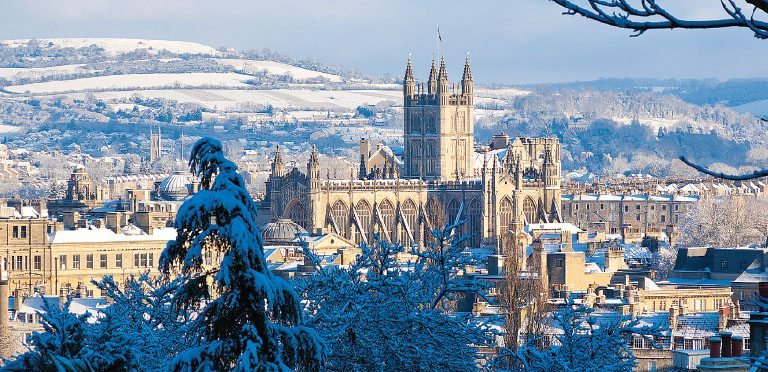 Winter travel to Britain just doesn't occur to most of us, who think of the travel season as being from April to October, but it should 
Traveling to Britain in the off-season, however, provides an experience in Britain quite different and rewarding in its own right. After all, it's the off-season because everyone else has gone home. Yes, many of the "attractions" have shuttered for the winter. Beaches and seaside resort towns are quiet; gardens have largely surrendered their color, and blue skies are a rarity. In the dark months of November through February, though, Britain offers its own satisfactions and reveals itself in other ways.
Read more: 10 free things to do in London
If you're flying from Minnesota, Chicago or Boston and you land at Heathrow in January, and the fields are green and it's a damp 42 degrees… that isn't winter. On the other hand, if you're flying from Miami, Dallas or L.A into the same arrival, it feels a little differently. Either way, do plan layered clothing and include an outer windbreaker of some sort. A wet wind off the North Sea can penetrate the thickest assemblage of wool and insulate.
The unique climate of Britain is much more obvious in winter. Of course, Britain is completely unfamiliar with the cold temperatures and quantity of snow that characterize New England, the Upper Midwest, and Canada. Though Great Britain sits 1,000 miles north of Boston, winter temperatures and precipitation would be similar to the Mid South. To that, however, add unrelenting damp, wind off the sea and a predominance of steel-grey skies. There is a reason why Brits seek the warm Mediterranean and Florida sun so enthusiastically.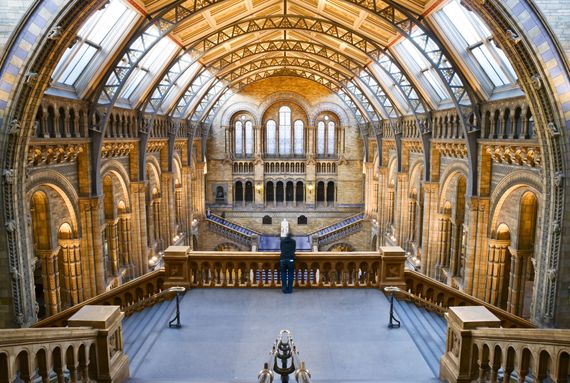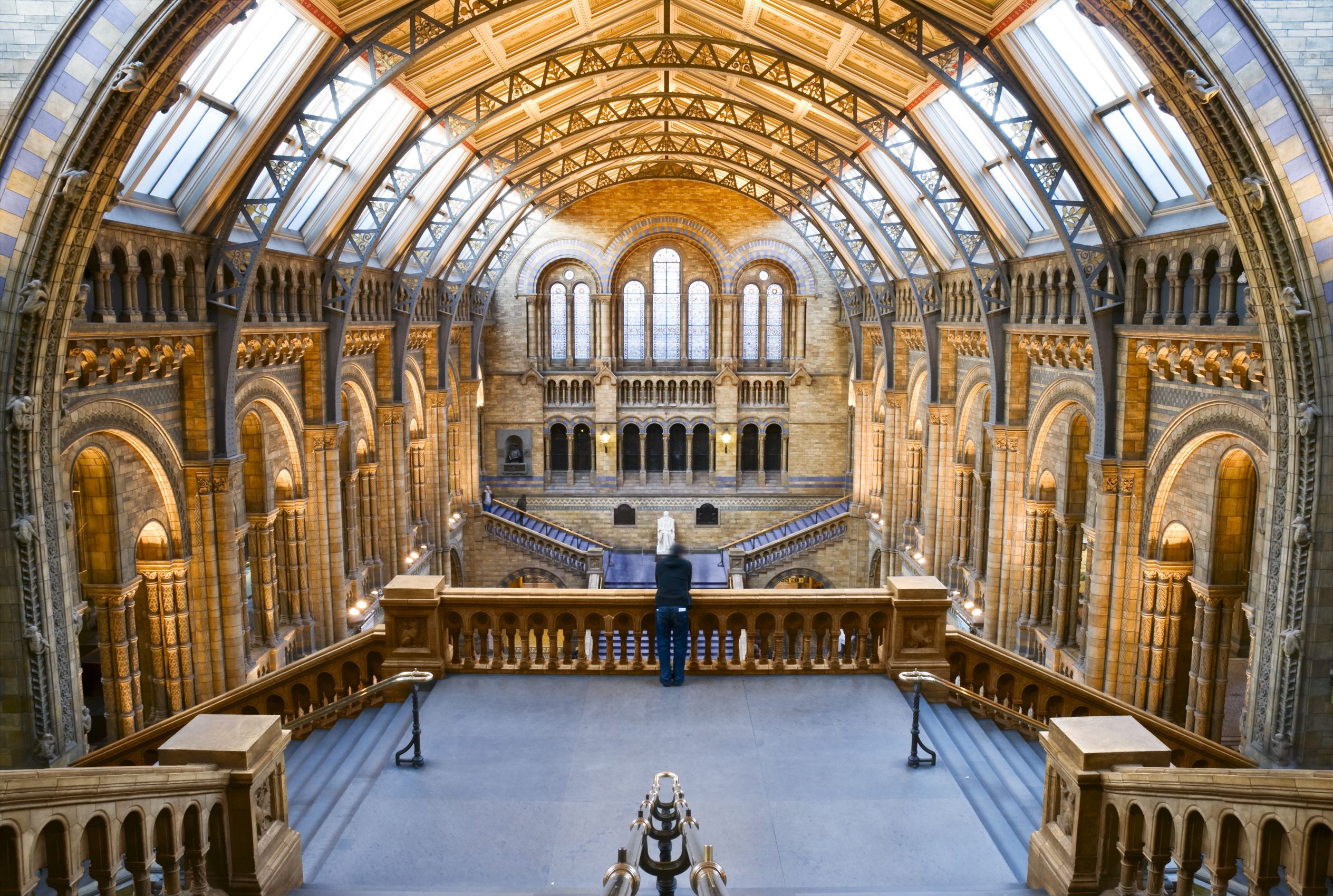 4
Read more: The ultimate UK list of attractions
For most American visitors, though, it's not the weather that strikes us so dramatically. It's the dark. The same northern location that blesses the British summer with those long, late twilights has its winter payback. British invariably make their morning commute in the dark; it is dark again well before they return home; and that six or seven hours of daylight shrinks measurably between London and Inverness. The sun never rises very high in the sky. Among other things, that makes photography a challenge. Sound depressing so far? There's another story.
London is open for business
Those hoards of international visitors everywhere may not have disappeared entirely, but their presence is much diminished. The great major museums, galleries and popular visits from Westminster Abbey to the Tower of London are much less crowded and far more comfortable. London feels less like a theme park and reveals its own identity. Parliament's in session, the social season begins, and the lights of the West End blaze with color. Winter's the perfect season for a museum-and-theater visit to the city that excels in both.
Read more: 5 things to do in London
Choosing wisely
In like fashion, winter is time for planning itineraries to focus on towns and cities and their attractions, rather than the gorgeous British landscape and countryside. Places such as Bath, York, Edinburgh, Norwich, Salisbury and Winchester are all fascinating destinations worthy of a day or several, with their defining cathedrals, museums, regional theaters and markets welcoming visitors. Best of all for many, perhaps, all these examples and a score of others are easily accessible by train. And, like London, with fewer crowds of tourists, all reveal their local character far more clearly.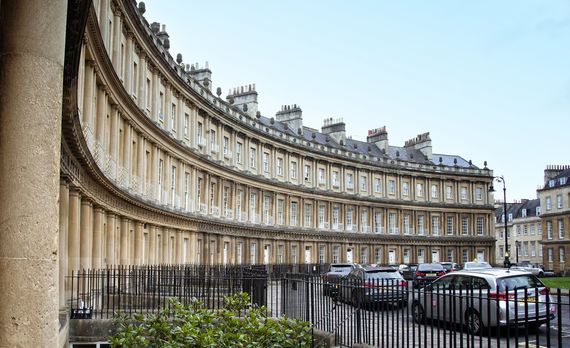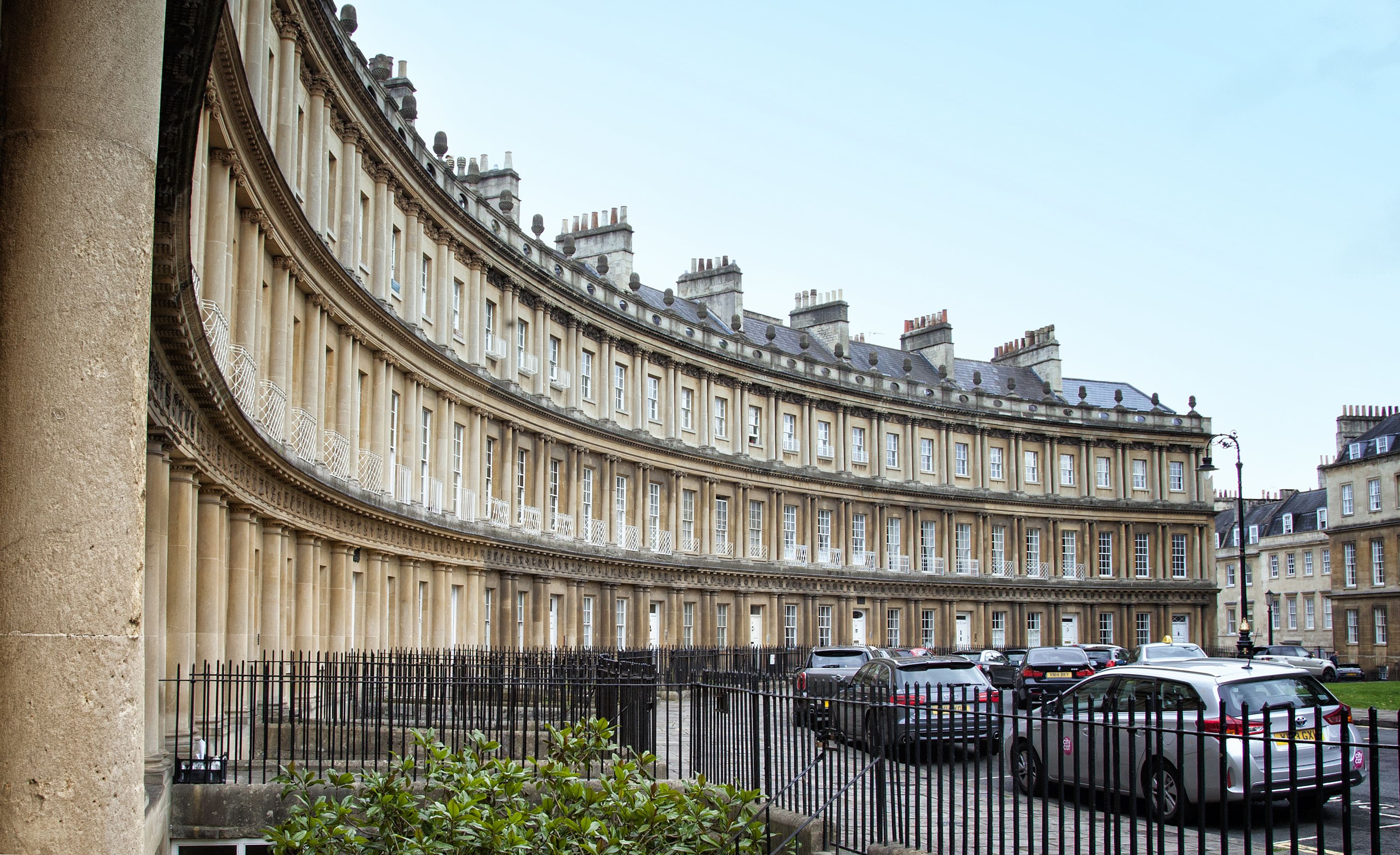 4
If a late afternoon stroll through the public gardens along the riverbank isn't so appealing, choral evensong in the cathedral takes on a new, intimate dimension. Pub life comes into its own; the vine-draped beer garden may not be inviting, but gather close to the real log (or coal or peat) fire and visit with the locals. They'll want to know why you're there in the winter. Or take tea: Now is the time to dawdle over that proper afternoon tea (and scones, thin cucumber sandwiches and cakes, of course). From the pub life of those long winter evenings to the docents and guides in museums and local shopkeepers, the off-season is when people actually have the time to talk to you. Yes, at many pubs you'll work around the schedule of Premier League football in the heart of its season, but that's the point: Winter is prime time to get to know the British people and "local culture."
The benefits of traveling in winter 
There are also some financial benefits to winter travel. In general, off-season airfares are significantly less costly. The exception is the fortnight surrounding Christmas, when students, business travelers and separated families from both sides of the Atlantic head home for the holidays. Like anything else in the travel industry these days, cost fluctuates with demand. Less demand also means cheaper hotel costs in most places outside of London. Three, four and five-star hotels in provincial cities and fashionable market towns are all available, often at a serious discount over what they would cost "in season." Fancy a trip to the seaside? In resort towns from Brighton to Blackpool, loaded with seafront hotels of every description whose rooms are empty, splurge on that premier ocean-view room for a fraction of its rack rate.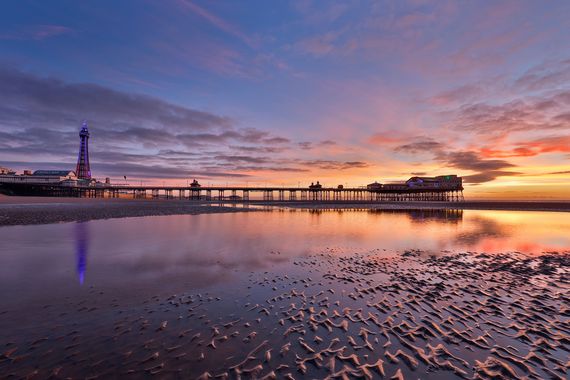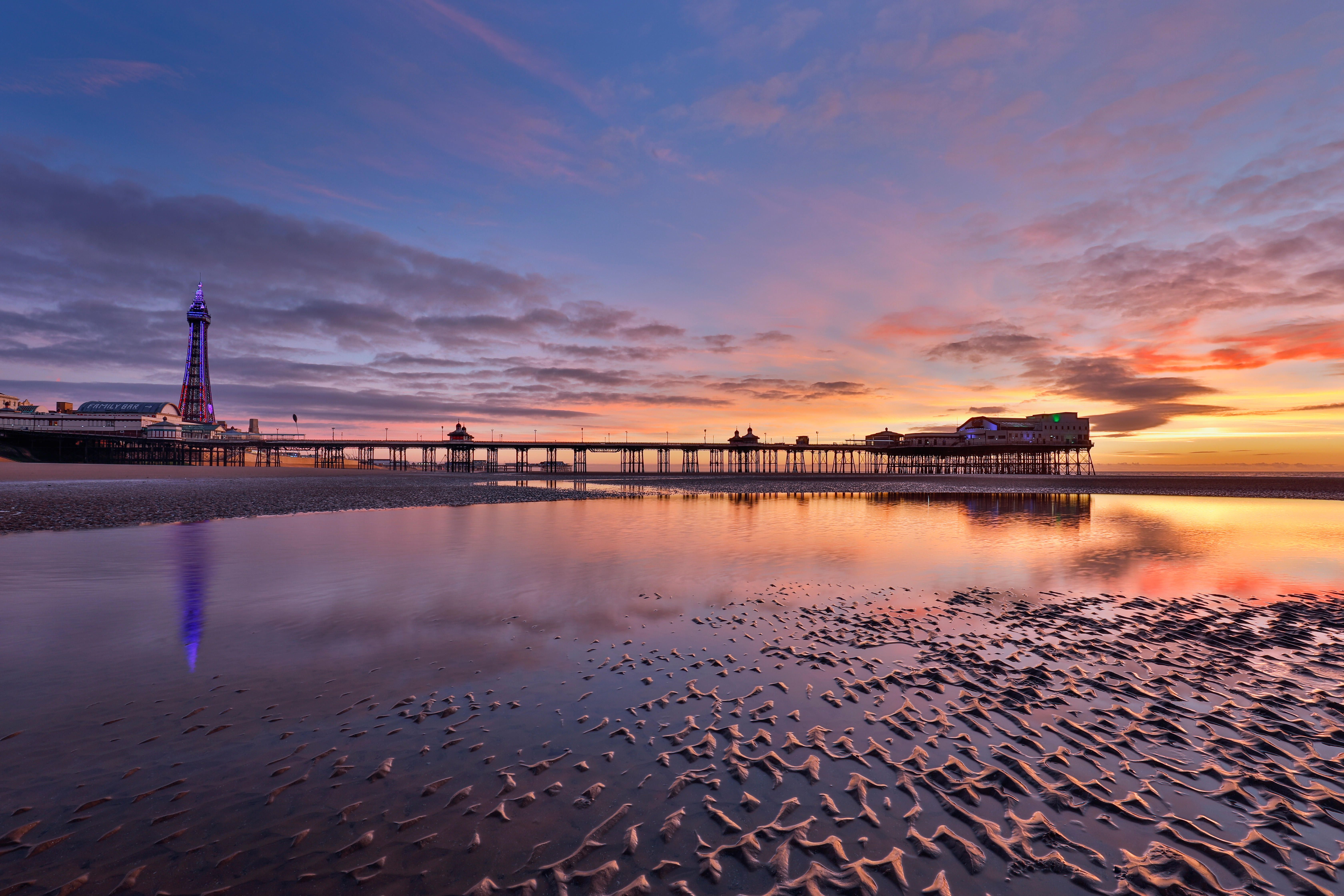 4
Christmas is a great experience
The season begins early - with the Christmas lights of London'ss Regent Street set ceremoniously ablaze in November. The Brits do love to party hearty, and from early December through the New Year it's high season for partying.
American visitors are warmly welcomed to join one of the growing popular traditions. Country house hotels and full-service hotels in market towns and cathedral cities host holiday house parties from Christmas Eve through Boxing Day. Inclusive packages highlight non-stop feasting, with five-course dinner parties, buffets and afternoon teas. Add visiting carolers, Christmas Eve services at the cathedral, Father Christmas with gifts for all, traditional English parlor games and a Boxing Day visit to the local theater for the Pantomime, or a stirrup cup with the local hunt. It's all very English indeed, with plenty of mulled wine and Christmas crackers. No wonder it's become an anticipated custom for so many; others do all the fussing, while you just enjoy the party (yes, and gain weight). And a house party is a great way to make English friends.
The Great outdoors
Not everyone, of course, finds themselves driven inside by the winter weather. Wildlife and nature reserves, such as the Wetlands Trust at Slimbridge on the Severn Estuary, Rutland Water or Cambridgeshire's Wicken Fen, teem with winter flora and fauna. A deserted fell-top henge, like Castlerigg Stone Circle bathed in hoar frost under a low January sun, evokes an entirely different feeling than it does in July amidst a coach load of tourists. The Pennines and Highlands can be forboding, but most of Britain is wide open for outdoor activity. And there is always that welcoming country pub with the log fire at the end of the afternoon.
No, the dark months are not the ideal time for a first visit to our green and pleasant land. If like most British Heritage readers, though, you have seen the daffodils and summer gardens, and golden leaves of a British autumn, ponder a winter visit. Among the rewards, you will bring back a new understanding of our sceptered isle and its folkways. Sharing a log fire on a cold, wet day will do that.