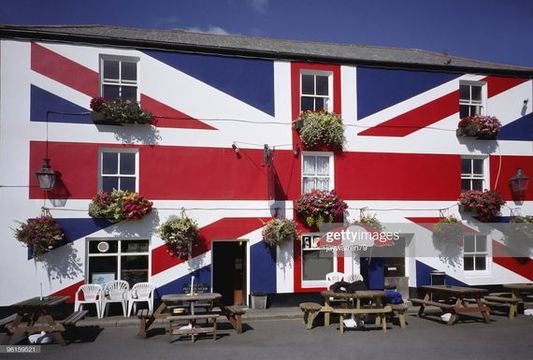 Do stop into the neighborhood living room!
There's nothing quite like a good British public house. We won't pretend that these are the "best" pubs or anyone's personal favorites. But here is a typical selection of attractive, classic pubs in locales where, sooner or later, you're apt to visit. While the beer's the thing at any pub, of course, it is always more than acceptable to pass on the alcohol.
1. The Albert, Victoria Street, London
This popular pub down the street from Parliament Square is appropriately Victorian. There's always a good buffet of hot, reasonably priced pub fare on hand, and a broad selection of good real ales from a well-kept cellar.
2. The Cross Keys, Endell Street, London
Not far from Covent Garden, the Keys is a small, dark, neighborhood pub favored by the locals. The walls are lined with funky memorabilia, including early Beatles bumph. There's a friendly atmosphere and great beer. Then, step next door for some of the best fish and chips in London. Quiet on weekends.
3. The King's Arms, Shephard Market, London
A hidden Mayfair village just a few minutes walk from Green Park tube station, Shepherd Market is always a nice discovery. Soak up the atmosphere at the King's Arms, a traditional pub with bars on two floors, an attentive staff and a good menu of pub food.
4. The Crystal Palace,  Abbey Green, Bath
Hidden away on a quiet square just yards from the abbey, the Crystal Palace is large and clean, with much better than average pub food and a covered garden area in the back. Often busy, but somehow far from the madding Bath crowd only steps away.
5. Ye Old Starre Inn, Stonegate, York
Perhaps the most famous pub in York, and one of the oldest, you can't miss the sign stretched across Stonegate. Just tuck down the snicket into the atmospheric pub; tuck your head down, too, to avoid the old beams. Ask the regulars about the resident ghosts.
6. Rose Street Brewery, Rose Street, Edinburgh
The New Town. The narrow pedestrian thoroughfare just in back of Princes Street is loaded with great old pubs. As the name implies, however, this one brews its own delectable beer. The 80 shilling ale is terrific. At special times of year, their special 90 shilling will knock your socks off.
7. Deacon Brodie's Tavern, Lawnmarket, Edinburgh
The Old Town. Named after the real life rogue who inspired Dr. Jekyll and Mr. Hyde, Deacon Brodie's always has a swarm of visitors because of its location on the Royal Mile. Still, the place is Victorian gorgeous and the atmosphere always upbeat.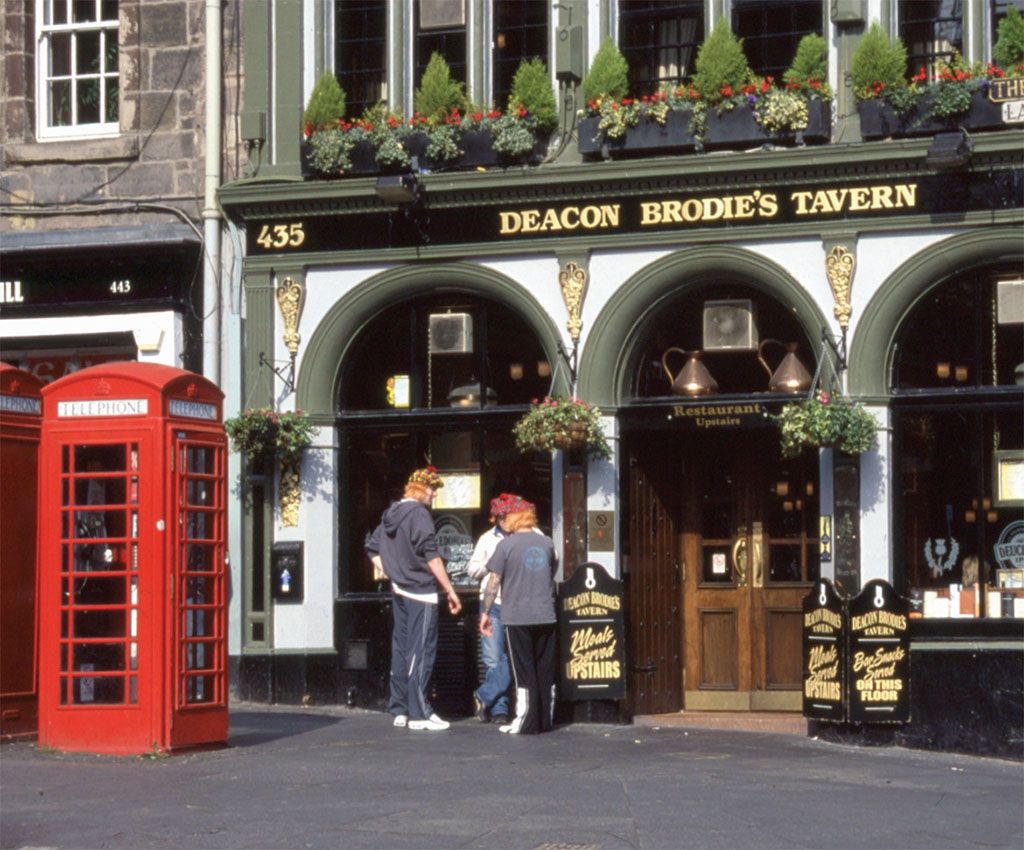 2
8. Adam and Eve, Bishopgate Street, Norwich
Opened for the workers building Norwich Cathedral, the pub isn't quite as old as its eponymous patrons, but it's the oldest one in Norwich (and that's saying something). Low ceilings, good ale, small rooms and loads of atmosphere.
9. Chequers, High Street, Oxford
It's not hard to find a great pub in Oxford. Here's a good example, just down an alley yards from Carfax Tower on The High. It's also one of the oldest, with good food, good beer, several rooms and a courtyard with tables full of students enjoying themselves.
10. Crown and Anchor, High Street, Winchester
Right on the High Street, only a block or so from Winchester Cathedral, here's a pretty traditional pub that's popular with both locals and visitors. The food is more than a cut above traditional pub fare, with a particular reputation for fish.