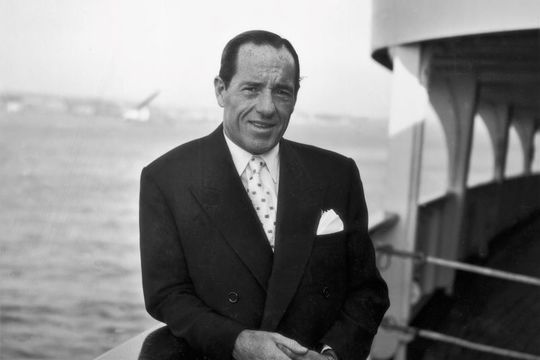 William 'Billy' Hill was born to an Irish mother in London in 1911 and will go down in history as one of London's most notorious criminals of the 20th century.
The focus of the film 'Once Upon a Time in London,' William 'Billy' Hill was born in London 1911 to Amelia Jane (Spalding) Hill, a "poor Irish woman."
Being born into an established crime family, Billy Hill was no stranger to crime; some reports say that he committed his first stabbing at only 14 years old.
With the onset of WWII, Hill graduated from robberies and burglaries to the black market where he focused on moving petrol, food, and forged IDs during the war.
Later in life, the London Irish gangster Hill mentored Reggie and Ronnie Kray, who would inherit Hill's criminal empire when he eventually moved abroad.
2
Reggie Kray said: "When I was in my early 20s the man I wanted to emulate most of all was the former gang boss of London's underworld, Billy Hill.
"The prime reason for my admiration was, that apart from Billy being very physical and violent when necessary, he had a good, quick-thinking brain."
Reggie Kray would later say of Hill: "He stands alone and there will never be another Billy Hill." 
In 2015, the notorious Kray twins were the focus of the film 'Legend,' which starred Tom Hardy as both of the twins:
In a biography about the Kray twins, Micky Fawcett, an associate of the Krays and author of true crime book 'Krayzy Days' said of Hill: "He was a cunning b*****d.."
"They were all afraid of him, the real gangsters. He became a living legend and for a while controlled London."
"Hill was a thief but he reinvented himself and in the 1950s moved up into another world."
Billy Hill died at the age of 72 in 1984 and left behind virtually "no trace" of his career, save for an autobiography.
Watch the trailer for 'Once Upon a Time in London' about London Irish gangster Billy Hill here:
This article previously appeared on IrishCentral / Published on BHT in 2019.