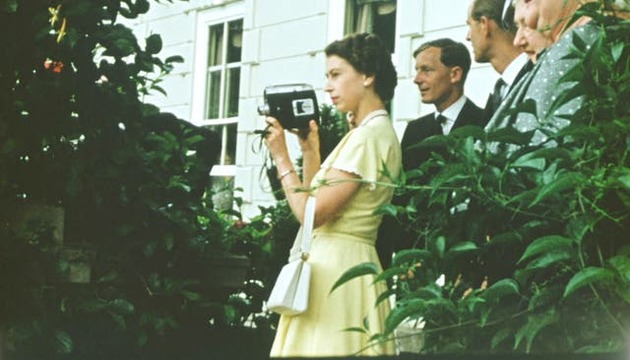 The footage used in this new film primarily from the 1950s and serves to show the Queen as a mother, wife, and head of the household.
'The Queen Unseen, set to air on British TV, on Thurs, Apr 9, will show Queen Elizabeth in a whole new light. The documentary is said to be jam-packed with footage and photos of the Royal Family that haven't seen the light of day, and will also contain several home videos taken by the Royals themselves.
The footage used in the documentary is primarily from the 1950s and serves to show Queen Elizabeth less as a monarch, but more as a mother, wife, and head of the household. 
The film was shot by Patricia Norrie, the wife of the then Governor-General of New Zealand, Sir Willoughby Norrie.
In the clips, a young Prince Philip can be seen frolicking about in a pool, pulling the Norries' daughter, ten-year-old Sarah Stephenson, along on a lilo. In a humorous moment, the Prince can't quite manage to get onto the lilo while in the pool, and is left struggling in the water.
Patricia and Willoughby Norrie's daughter spoke over a 30-second preview clip released to the British public this morning. She said "this morning, narrated by Ms Stevenson, she said: 'The Duke of Edinburgh is trying to get on this lilo, and he has to have several attempts. The royal couple knew that we were filming, and they didn't seem to mind that we were. And the Queen also had an identical camera to my mother. She was also taking similar shots. That was the Queen's smile, which my mum very cleverly caught. Great fun, we loved it."
This documentary comes at a timely moment for the Royals, who are in need of a boost to their public image following the difficult year they have had so far. The family will be hoping that this documentary shows them in a more positive light, and reveals the human side to the family that is so rarely seen these days. 
'The Queen Unseen' airs tonight at 9pm on ITV: