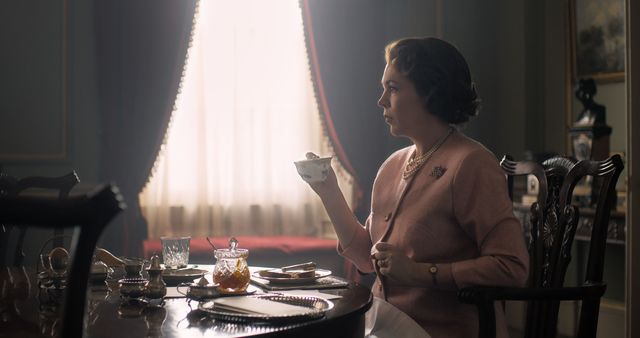 The wait is over, the full-length trailer for The Crown season three has landed. And wow!
The full season lands on Netflix on November 17, 2019 and sees Toby Menzies and Olivia Colman portray Queen Elizabeth and Prince Philip. And if the trailer is anything to go by, this season promises to be just as gripping as the last two. 
Read more: What does the Queen eat every day?
Read more: Princess Margaret gave Helena Bonham Carter her blessing
The third season of The Crown sees a new guard sweep into Downing Street, as Queen Elizabeth (Olivia Colman) and her family struggle to meet the challenges of a rapidly changing Britain. From cold-war paranoia, through to the jet-set and the space age - the exuberance of the 1960s and the long hangover of the 1970s - Elizabeth and the Royals must adapt to a new, more liberated, but also more turbulent world.
Read more: The relationship between Churchill and Queen Elizabeth II
Written by Peter Morgan, The Crown also stars Helena Bonham Carter as Princess Margaret, Tobias Menzies as The Duke of Edinburgh, Josh O'Connor as Prince Charles, Erin Doherty as Princess Anne, Ben Daniels as Lord Snowdon, Jason Watkins as Prime Minister Harold Wilson and Charles Dance as Lord Mountbatten.
Read more: The Crown to look at the relationship between Prince Philip and Prince Charles