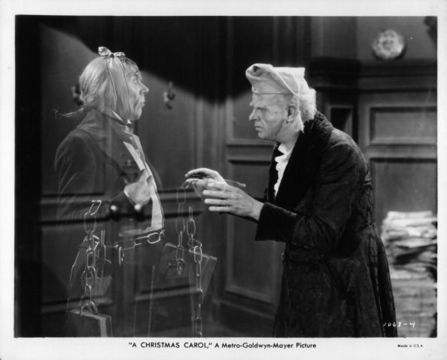 'A Christmas Carol' is a staple of the festive season and has been created in several iterations all over the world.
Written by Charles Dickens and published in 1843, 'A Christmas Carol' is an iconic story about Ebeneezer Scrooge, an unhappy old man who is visited by a ghost of a former business partner, along with the several spirits of Christmas.
Scrooge is taken on a journey and gets to the root of what Christmas is all about, becoming a kinder and more generous person in the process. The tale has become an iconic representation of the festive period and played a key role in establishing modern Christmas traditions and norms.
Set in the mid-Victorian era, 'A Christmas Carol' has stood the test of time and remains popular today.
With this in mind, let's take a look at some of the best film versions of the story.
Scrooged
Released in 1988, Scrooged is an American comedy adaptation of Charles Dickens' classic.
Starring Bill Murray, the film is centered around a cynical and selfish television executive, who is visited by a succession of ghosts on Christmas Eve intent on helping him regain his Christmas spirit. In the years since its release, Scrooged has become a regular television Christmastime feature, with some critics calling it an alternative to traditional Christmas films, and others arguing that Scrooged was ahead of its time, making it relevant in the modern-day. It has appeared on various lists of the best Christmas films.
A Christmas Carol (1938)
Starring Reginald Owen, the 1938 film iteration of 'A Christmas Carol' was one of the first of it's kind and helped to usher in a new era of film adaptations of the story.
The film opened in December 1938 at New York City's Radio City Music Hall where it did moderately well. One of many adaptations of the work, it was frequently revived in theaters by MGM. 
As well as this, the film would go on to be shown on television screens in homes all over the United States throughout the 60s and 70s, making it a Christmas classic across the United States.
The Muppet Christmas Carol
Simply put, 'The Muppet Christmas Carol' is, without doubt, the most famous version of the Dickens classic and is a staple across millions of homes around the world every Christmas.
Released in 1992, the Brian Henson-directed classic stars British icon Michael Caine as Ebeneezer Scrooge.
While the film was never regarded as a major box-office or critical success, it has grown to occupy a cult status amongst many and continues to be shown on television screens today.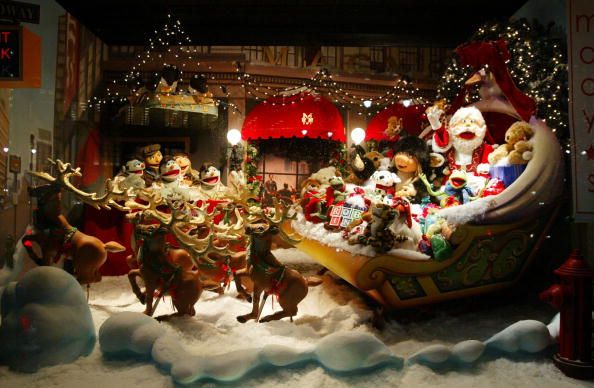 2
A Christmas Carol (2009)
Starring Jim Carrey, Gary Oldman, Colin Firth, Bob Hoskins, Robin Wright Penn and Cary Elwes, the 2009 version of 'A Christmas Carol' was an animated film that took on a decidedly darker tone than most.
The music was composed by Alan Silvestri and orchestrated by William Ross, Conrad Pope, Silvestri, and John Ashton Thomas. The entire score was conducted by Silvestri and performed by the Hollywood Studio Symphony alongside Page LA Studio Voices and London Voices.