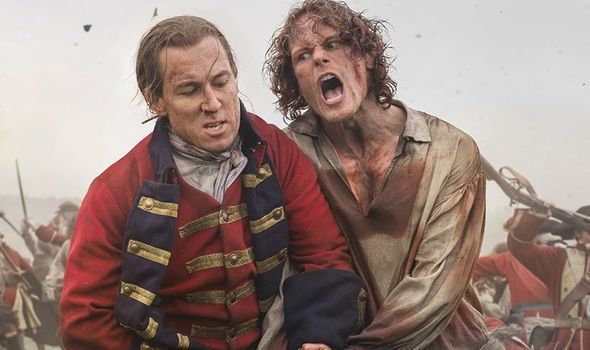 Fans of Outlander often wonder whether or not Captain Black Jack Randall was based on a real person or not.
Season three of Outlander saw the death of Captain Black Jack Randall, which led to questions about whether or not the tyrannical redcoat was actually based on a real figure.
Captain Jonathan "Black Jack" Randall (played by Tobias Menzies) passed many seasons ago. The evil villain died at the Battle of Culloden at the hands of Highlander Jamie Fraser (Sam Heughan). Over the course of his time on the show, ''Black Jack'' proved to be the most bloodthirsty and violent character on the show. 
His cruelty was unparalleled, as he used violence to ensure that he got everything he wanted on the show. His torturous ways meant that he was feared and loathed across the world of Outlander.
This has led fans to wonder if there is any truth behind the theory that ''Black Jack'' was actually based on a real person.
But how much is the character rooted in reality and how much was borne from US author Diana Gabaldon's imagination?
Well, according to some sources, the character was not based on any real person from the Jacobite era, unlike other characters on the show. Outlander featured some real figures including the Duke of Sandringham (Simon Callow) and Bonnie Prince Charlie (Andrew Gower).
A newspaper called The Scotsman, however, has suggested the character could have been based on captain Caroline Frederick Scott, who is described by the publication as having a "brutal streak".
In the book Culloden: Scotland's Last Battle by historian Trevor Royale, Scott was said to have been led by a "visceral dislike of Highlanders" and had a personal desire to kill Bonnie Prince Charlie.
Sound familiar? Based on this description, there's certainly a chance that the idea for ''Black Jack'' stems from Captain Scott.
Take a look at this video of Jack Randall