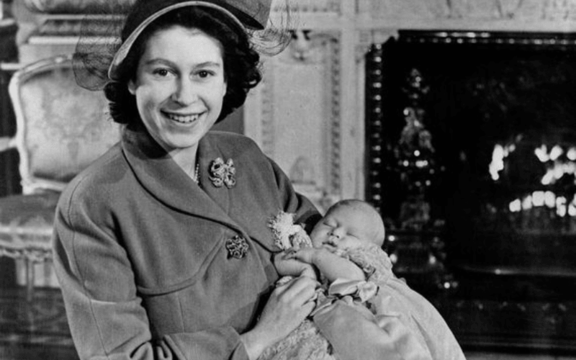 British Pathé footage shows the incredible moment in history when the future King of England's birth was announced to the British public and the way it was celebrated.
King Charles, the eldest son of the late Queen Elizabeth and Prince Philip, Duke of Edinburgh, was born at Buckingham Palace at 9.14 pm on 14th November 1948, weighing 7lb and 6oz. 
A proclamation was posted on the Palace railings just before midnight, announcing that Her Royal Highness Princess Elizabeth, who was 22 years old at the time, had safely delivered a son who had been named Charles Philip Arthur George. 
In the footage from British Pathé, Franklin Engleman, BBC announcer, reads the bulletin announcing the birth of Prince Charles:
"It has just been announced from Buckingham Palace that her Royal Highness, Princess Elizabeth, Duchess of Edinburgh, has safely delivered a Prince at 9:14 pm and that her Royal Highness and her son are both doing well. Listeners will wish us to offer their loyal congratulations to Princess Elizabeth and to the Royal family on this happy occasion."
In Hyde Park, several cannon shots are fired to salute the infant Prince and the bells of the Royal Abbey ring out in celebration of the birth. At Queen Charlotte's hospital, four maternity nurses hold seven babies who share almost to the minute a Royal birthday.
Later on 15th December, the young Prince Charles was christened in the Music Room at Buckingham Palace, by the Archbishop of Canterbury, Dr. Geoffrey Fisher.
The Prince would later gain a sister on 15th August 1950 when Princess Anne was born.