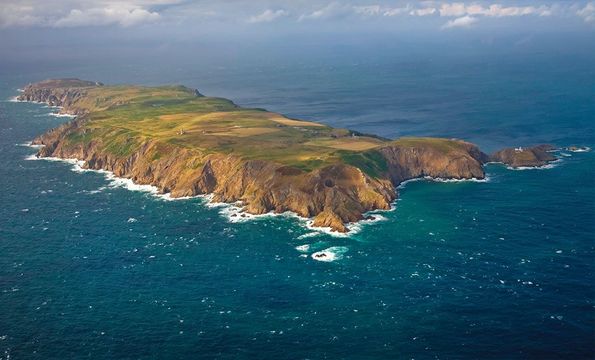 THE MS OLDENBURG doesn't so much land on Lundy Island as escape into it. "Your mobile probably will not work; there's no Wi-Fi. It's like being in the 1940s," the crew warns. Yet if you ignore the odd tractor, this two-mile misty green stretch of land, just 12 miles off the coast of Devon, could just as well be in the 1840s. Or it could be during the reign of Queen Elizabeth I, when Lundy was used as a base for raiding pirates. Or it could be 1242, when Henry III had the small castle built on the northern tip after an assassination attempt. Sit along the rugged coastline on the west or walk along the grassy paths on the east and you'll hear nothing, see nothing—no traffic, ne technology, not even planes—just plants and animals, living much like they did hundreds of years past. "Feels like stepping off time," says Anne of Somerset, who's amazed to be in this almost foreign land that's still somehow in her own country. After midnight, when the electricity gets cut off, this "patch of rock in the ocean" is engulfed by a darkness that defies modern life, replacing it with a stillness almost impossible to find these days.
Ubiquitous sheep, despite once being bottle-fed, stare at you quizzically and refuse to be petted. Untamed horses, too noble to notice you, ignore passersby completely. "Aren't they so much more beautiful wild?" a young mother asks her daughter. There are black goats, ski deer, black rabbits, a seal colony in the surrounding waters and, seemingly, all the birds of the sky: murders of crows, unkindnesses of ravens, chimes of wrens and whatever the collective noun is for puffins. "An improbability of puffins!" James from Manchester declares, which is fitting for the brightly colored, beaky creatures. Rare and elusive, they're easiest to spot in early July. "Right around the time of Wimbledon," says Tracey Crump of the Lundy Shore Office. "If you can't get tickets to see a match, they'll be waiting."
At Lundy, shoulders magically relax, worries fade and blood pressure levels drop as the neurotic, twitchy visiting animals known as humans learn to just breathe and simply be a part of nature—like all the other species of wildlife that live here.
YOU CAN BOOK tickets through the Lundy Shore Office (01271 863636; lundyisland.co.uk)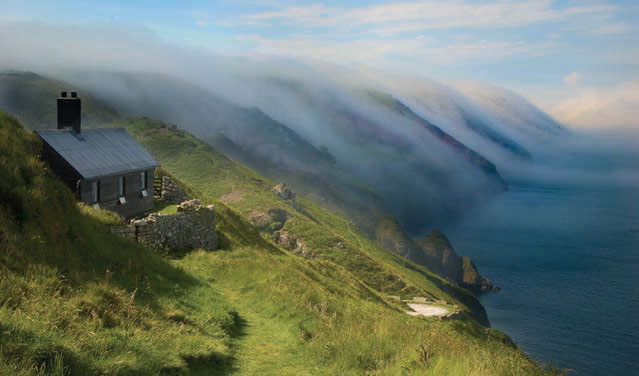 8
[caption id="LundyIsland_img1" align="aligncenter" width="754"]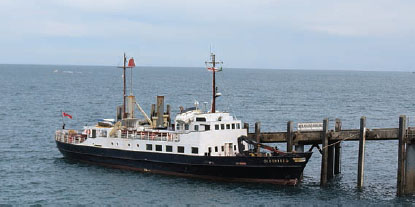 8
The MS Oldenburg captured by Nik Attryde of Bristol, who visited Lundy with his family.[/caption]
[caption id="LundyIsland_img3" align="alignnone" width="886"]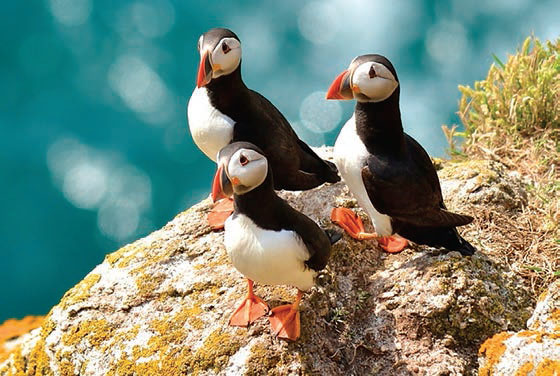 8
The puffins, the island's most popular birds and its titular inspiration; the name "Lundy" is derived from the Old Norse words for puffin (lund) and island (-ey).[/caption]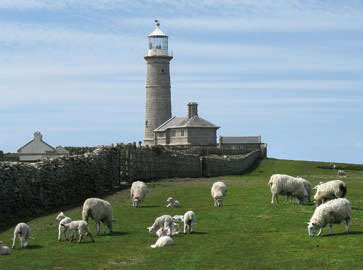 8
[caption id="LundyIsland_img5" align="aligncenter" width="783"]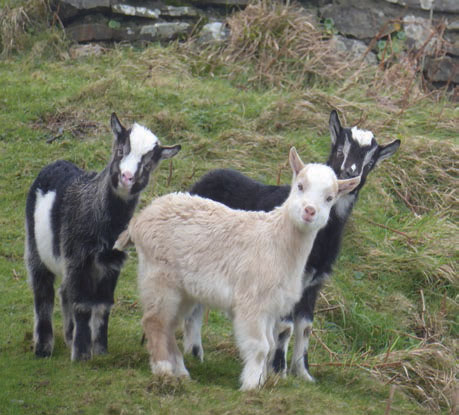 8
Photo taken by Sue Waterfield, one of the island's few full-time residents.[/caption]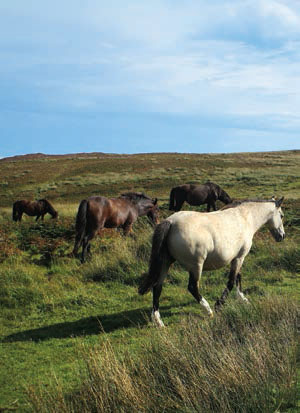 8
[caption id="LundyIsland_img7" align="aligncenter" width="832"]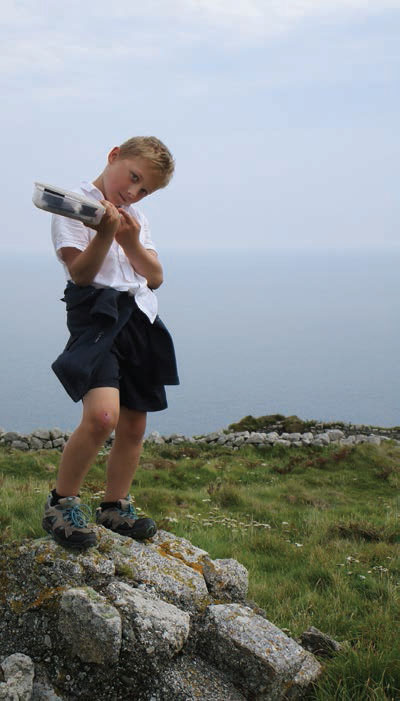 8
Eight-year-old Harry discovers one of the many Lundy letterboxes hidden throughout the island with special stamps inside.[/caption]