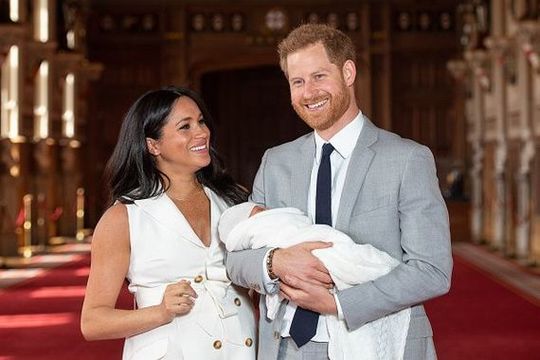 This clip of Meghan Markle reading for Archie on his birthday is adorable
As we know, Prince Archie celebrated his first birthday this week. We spoke about what was planned for his big day, which included a lengthy FaceTime with Queen Elizabeth.
Tributes and birthday wishes poured in for young Archie from all over the world, including a lovely message from Kate and William, which looked back to happier times spent with Archie.
Read more: Riding the great British rails
Wishing Archie a very happy first birthday today!  pic.twitter.com/dEjvnSjGGM

— Kensington Palace (@KensingtonRoyal) May 6, 2020
The @clarencehouse Twitter account also shared a lovely photo of Archie and his grandfather.
A very Happy Birthday to Archie, who turns one today. 

This photo of Archie and his grandfather was taken following his christening in July 2019.

 Chris Allerton ©️ Sussex Royal pic.twitter.com/AYxqkRxE1d

— Clarence House (@ClarenceHouse) May 6, 2020
While Archie couldn't spend time with his family in person, due to Covid-19 and the fact that he is halfway across the world in California, it did appear to be a nice birthday for the young Royal all things considered. No doubt he was spoiled silly by Harry and Meghan, and he didn't have to face the rough British weather this year.
Instead, Archie got to sit back and listen to his mother read him his favorite book 'Duck! Rabbit!'. 
Meghan and Archie appeared in the video for Save the Children, as part of it's 'Save with Stories' project.
Read more: Zara Tindall makes Royal history
This project was created to aid children around the world who have been hit by hardest by the pandemic, and features celebrities around the world reading their favorite childhood books to raise money for the cause.
In this video, what certainly stands out the most is Archie's resemblacne to his father! The Sussex's have mostly kept Archie out of the spotlight, so this is one of the first videos of it's kind. The resemblance is uncanny!
Have a look at the clip below, courtesy of The Telegraph