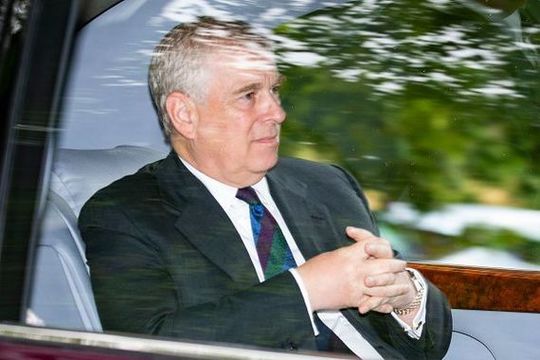 The controversy surrounding Prince Andrew continues to grow 
Virginia Giuffre, who was an accuser of convicted sex offender Jeffrey Epstein, claims she was sexually assaulted by Prince Andrew in London and New York.
Prince Andrew has denied Giuffre's claims and has allegedly refused to assist in any form of investigation in the United States.
Giuffre's case claims that Prince Andrew engaged in non-consensual sex acts with the then-17-year-old while being aware of her age and that she was the victim of sex trafficking.
Giuffre's case cites New York's Child Victims Act, which expanded victims' rights to sue alleged abusers.
The documents of Giuffre's case read "Twenty years ago Prince Andrew's wealth, power, position, and connections enabled him to abuse a frightened, vulnerable child with no one there to protect her. It is long past the time for him to be held to account. In this country, no person, whether president or prince, is above the law, and no person, no matter how powerless or vulnerable, can be deprived of the law's protection."
When the allegations were originally leveled at Prince Andrew he vehemently denied them.
As we know, his interview with BBC Newsnight was a disastrous affair that only served to place him under even more scrutiny as he bumbled his way through the discussion with Emily Maitlis.
"It didn't happen. I can absolutely categorically tell you it never happened. I have no recollection of ever meeting this lady, none whatsoever," he told BBC Newsnight.
Following the widespread backlash to the interview, Prince Andrew went on to release a statement that further clarified his position. He said "I continue to unequivocally regret my ill-judged association with Jeffrey Epstein. His suicide has left many unanswered questions, particularly for his victims, and I deeply sympathize with everyone who has been affected and wants some form of closure. I can only hope that, in time, they will be able to rebuild their lives. Of course, I am willing to help any appropriate law enforcement agency with their investigations, if required."
While Andrew claimed he was willing to assist with the investigation, the new case alleges that the Prince has rejected their requests to co-operate with any investigation.
It is unclear as to what the official line will be from Buckingham Palace regarding this development. 
As it stands no response has been made. Prince Andrew is believed to be currently living in Windsor Castle while keeping a low profile.