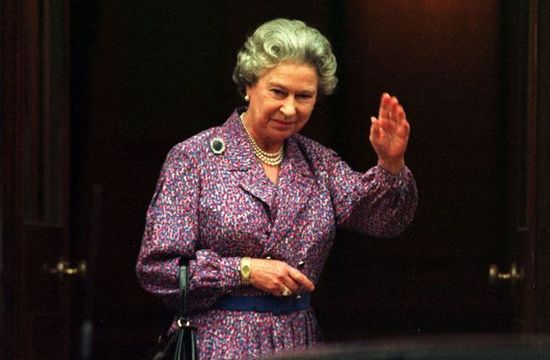 A Royal Documentary that was allegedly despised by Queen Elizabeth II resurfaced again recently. 
In 1968 and 1969, the Royal Family agreed to allow a film crew to follow them around, and document their lives at the time.
Commissioned by the BBC, the documentary was somewhat of a precursor to The Crown, which would go on to provide a semi-fictional account of the Royal Family's lives at the time.
The 90-minute film was met with an initially positive response, but shortly after being aired Queen Elizabeth voiced her displeasure over certain aspects of the documentary.
The documentary was simply titled Royal Family and was actually the brainchild of William Heseltine, who was Queen Elizabeth's Press Secretary at the time.
The documentary was intended to provide the public with a behind-the-scenes look into the lives of the Royals and bolster their public image.
The United Kingdom was in an interesting place at the time culturally. The country was going through a difficult period. Social unrest was rife, and public opinion of the Royal Family was at a relatively low point. Heseltine figured that a documentary was the perfect opportunity to change the narrative.
The film was met with positive reviews. It showed a side of the family that had not been seen and allowed Queen Elizabeth to be viewed as a mother and wife, as opposed to simply the Queen.
Over 40 million people saw the film around the world, making it a smash hit at the time. It didn't take long, however, for Queen Elizabeth to voice her displeasure with the production.
As several talking heads in the United Kingdom wondered did the film strip away some of the mystique of the Royal Family, Queen Elizabeth acted quickly.
By 1970, Buckingham Palace had taken steps to remove the film from circulation entirely and had it confined to the BBC archives. 
Princess Anne even spoke out about her dislike of the film later in life. She said ''I certainly never liked the idea of the royal family film. I thought it was a rotten idea. The attention that had been brought on one ever since one was a child, you just didn't want any more. And the last thing you needed was greater access. I don't remember enjoying any part of that."
Despite this, the Royals have been unable to completely pull the documentary from public circulation. 
Now, over 50 years after its release, the film popped up again, on YouTube of all places.
Reports state that the film was up for about a day or so before being quickly pulled off the platform.
One thing is for certain; Buckingham Palace was not too happy about the leak.
🚨 Breaking: The Palace points the finger at the BBC for the video leakhttps://t.co/rRlrSRUBig

— The Telegraph (@Telegraph) January 28, 2021