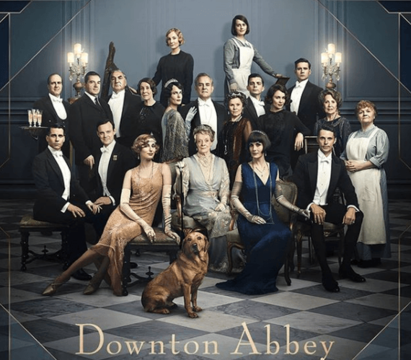 Everyone's favorite show will be coming to Netflix very soon
News has emerged that details how seasons 1 to 6 of Downton Abbey will be available on the streaming giant Netflix very soon.
Netflix users in the Uk and Ireland will be delighted to know that they can now stream their favorite show on the popular streaming platform.
Since its inception, Downton Abbey has been a smash hit and has racked up awards every year. It has won a Golden Globe Award for Best Miniseries or Television Film and a Primetime Emmy Award for Outstanding Miniseries or Movie.
Julian Fellowes, the creator of the show, has been lauded as one of the brightest talents in the industry and even saw the show created in a film format in 2019.
The film collected $194.3 million at the box office and was a resounding success.
Now, Netflix has announced that seasons 1 - 6 of the show will be on their platform from the 15th of August.
Seasons 1-6 of Downton Abbey come to Netflix UK/IE on 15 August. pic.twitter.com/28an17Gdv5

— Netflix UK & Ireland (@NetflixUK) July 22, 2021
It is also worth remembering that a sequel to the Downton Abbey movie has been produced, and is expecting to hit the big screen come Winter 2021.
While fans will have to wait until August to be able to catch up on the show, once the 15th hits, there will be unlimited Downton Abbey for fans to take in.
A quick selfie at the office! #BehindTheScenes #Season6 pic.twitter.com/5Wm76W6bg4

— Downton Abbey (@DowntonAbbey) July 20, 2021