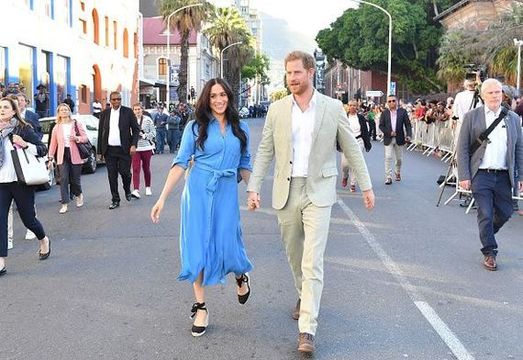 Harry and Meghan will be appearing on television for a tell-all interview next month
Harry and Meghan will be breaking their silence next month and appearing in their first television interview since stepping away from the Royal Family and their Royal duties.
Prince Harry and his wife Meghan Markle revealed on Valentine's Day that they were expecting their second child. This news came after a difficult year for the pair that saw Meghan Markle unfortunately suffer a miscarriage.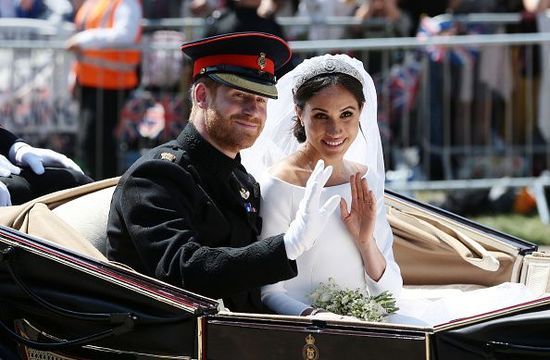 2
Oprah with Meghan and Harry: A CBS Primetime Special, described as an "intimate conversation" by the US television network, will be aired on 7 March. The show will see world-famous American TV show host Oprah Winfrey sit down with Meghan and Harry for a candid chat about their lives since stepping out of the Royal Family.
CBS released a statement detailing what viewers can expect from the interview. They said ''Winfrey will speak with Meghan, the Duchess of Sussex, in a wide-ranging interview, covering everything from stepping into life as a royal, marriage, motherhood, philanthropic work to how she is handling life under intense public pressure. Later, the two are joined by Prince Harry as they speak about their move to the United States and their future hopes and dreams for their expanding family."
Oprah and Markle's relationship is well documented, Winfrey even famously attended the pair's wedding in 2018.
Buckingham Palace declined to comment on Harry and Meghan's interview. As they are no longer working members of the Royal Family, they are not obliged to notify the Palace of any of their media commitments.
Harry and Meghan's decision to hold this interview was certainly met with some derision by the temperamental British tabloid press. The pair have received some unfair criticism from the tabloids, and are yet again being vilified for simply doing what they feel is best for them.
While of course Harry and Meghan have received their usual torrent of abuse, most reasonable commentators are simply looking forward to the interview and will welcome the chance to hear their side of the story before passing judgment.