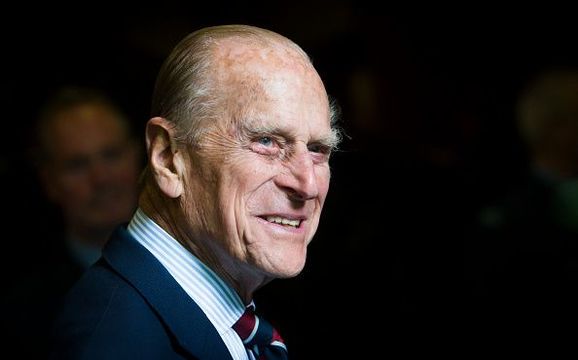 Prince Philip's funeral will be held this weekend
As we know the Duke of Edinburgh passed away peacefully last week at the age of 99.
Tributes poured in from all over the world for the late Duke, and members of the Royal Family all gave touching tributes to their father.
Flags around the United Kingdom were put to half-mast as the country came together to mourn the Duke's passing.
Now, details have emerged about Prince Philip's funeral, which will be held this week.
His funeral arrangements are codenamed Forth Bridge, after the Scottish landmark and UNESCO World Heritage Site. Prince Philip and Queen Elizabeth had planned their own respective funerals in the last decade and have been able to update and review the plans as they go.
Buckingham Palace has announced that the Duke of Edinburgh's ceremonial royal funeral will take place on Saturday 17 April in St George's Chapel, Windsor Castle.
Despite restrictions being reduced in the United Kingdom this week, unsurprisingly, Prince Philip's funeral service will be heavily curtailed due to the pandemic.
In normal times, it would be anticipated that thousands would line the streets to mark the passing of the Duke. Now, only 30 people will be permitted to attend the funeral and there will be no public procession, so as to discourage members of the public from congregating. Boris Johnson has announced that he won't attend the service, so as to keep space for someone else.
While reports have emerged that Prince Harry is in quarantine in the UK after flying over from Los Angeles, the full list of those who will be in attendance on the day has not yet been released.
On the day, The duke's coffin, accompanied by the Dean of Windsor and the Lord Chamberlain, will be moved to the state entrance of Windsor Castle by a Bearer Party of The Queen's Company, 1st Battalion Grenadier Guards. The coffin will emerge and the Bearer Party will place it onto a specially modified Land Rover, which Philip helped to design, to transport it to St George's Chapel. The procession will be on foot, and members of the Royal Family will make the walk with Philip's coffin.
Members of the Royal Navy, the Royal Marines, the Highlanders, 4th Battalion Royal Regiment of Scotland and the Royal Air Force will line the streets during the procession, and a Guard of Honour and Band from The Rifles will receive the coffin at the foot of the West Steps, with the national anthem being played as the coffin enters Horseshoe Cloister.
After the coffin is carried into the chapel, most of the procession will wit outside as the Royal Family enter the church for the service.
The Duke of Edinburgh will be privately interred in the Royal Vault of St George's Chapel at Windsor.
Prince Philip's funeral on 17 April will "celebrate and reflect" a life of service after eight days of national mourning, Buckingham Palace sayshttps://t.co/gZyrHEsnTb

— BBC Breaking News (@BBCBreaking) April 10, 2021
Stay tuned to BHT for information on how you can stream Prince Philip's funeral this Saturday