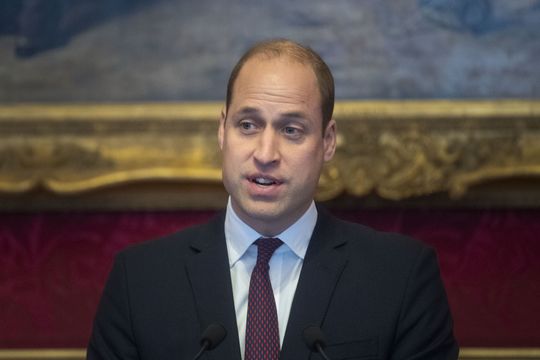 Prince Willam, Duke of Cambridge has said want to return to his former career as a helicopter pilot to Britain's National Health Service deal with the Coronavirus outbreak.
Prince William who flew as a medic with East Anglian Air Ambulance, until 2017, before leaving to work with charities and serves his Royal duties, has suggested he misses his former role and wants to help the country fight against covid-19.
As of Mar 31, 2020, the United Kingdom has recorded 22,141 cases of infection and 1,408 deaths since the outbreak started in the country 61 days ago. 
Read more: WWII D-Day vets plead with British to stay at home to fight Covid-19
Prince Willam, who trained with the Royal Air Force, admitted he missed his former role while visiting a National Health Call Centre, in Croydon, south London earlier in March. 
The Duke and Duchess of Cambridge have been in regular contact with organisations and patronages to understand the issues they are facing during this difficult time.

Last week The Duke spoke to @MindCharity CEO Paul Farmer and The Duchess spoke to @Place2Be CEO Catherine Roche. pic.twitter.com/Ldk2j9SnTk

— Kensington Palace (@KensingtonRoyal) March 29, 2020
A source told the Sun newspaper: "William has been seriously considering returning as an air ambulance pilot to help in the current pandemic.
He knows the whole country is doing its bit and he wants to help. But it's complicated as he was originally grounded from the job so that he could become a senior working royal.
"That role is even more important now given that Charles has been ill, Harry has walked away with Meghan and Andrew has been effectively barred from public life. But William is very keen to do anything he can to help."
Prince William, his wife Catherine, the Duchess of Cambridge (aka Kate Middleton), and their children George (6), Charlotte (4) and Louis (1) are seeing out the public health crisis at Anmer Hall, in Norfolk. 
William's father, Prince Charles (71) was diagnosed with Cornonvirus on Mon, Mar 25, and is now in self-isolation at Balmoral, in Scotland.
Queen Elizabeth II (93) and Prince Philip, the Duke of Edinburgh (98) are in "good health" and are cocooning at Windsor Castle. 
Read more: Queen Elizabeth II asks Britons to take action for "the greater good" amid COVID-19 pandemic