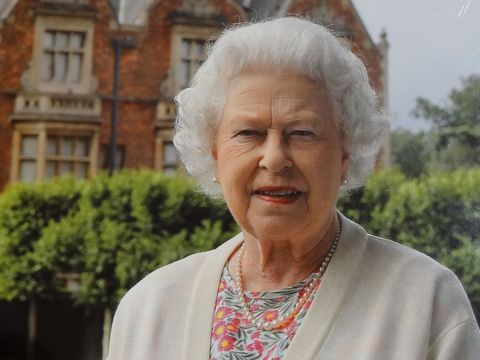 Her Majesty Queen Elizabeth II has been praised for her decision to move back to Windsor Palace following her summer stay at Balmoral Castle rather than returning to Buckingham Palace in London's city centre.
The Queen has been praised for her "sensible" plan, to make Windsor Castle, in the county of Berkshire, her main home from October due to fears over a second wave of the coronavirus in the United Kingdom. 
Currently, Queen Elizabeth (94) and her husband Prince Phillip (99) are enjoying their annual summer break at Balmoral Castle, in Aberdeenshire, Scotland. Ordinarily, the couple would return to Buckingham Palace, in London, in October. However, due to the COVID-19 pandemic, the Queen has confirmed that she will lodge at Windsor this autumn. 
According to a royal source, reported by the Express, the Queen will "commute" to London for engagements when it is safe to do so. The castles are located just one hour's drive from each other.
The Queen's fans backed her plans. One told the Express they were "so pleased and sensible.
"London is not that safe right now and unlikely to be for the foreseeable future."
Read more: Might Prince Harry be returning to the UK?
While many were supportive of the sensible plan others questioned the move suggesting that the Queen's plans would "make way" for Prince Charles to take on more responsibilities and even replace her as the Sovereign. 
The Queen and her husband Philip left Buckingham Palace in March as the COVID-19 was quickly spreading in London. This will be her longest absence from the iconic Buckingham Palace during her 68-year reign. It is believed that officials are looking at whether it would be safe for The Queen to attend the memorials at the Cenotaph on Remembrance Sunday in November.
A source told the Sunday Times that there is a huge desire to get Bucking Palace back up and running. However, they added that this would only take place "if all the relevant advice suggests that it is appropriate to do so."
Read more: Some new information has emerged regarding season 6 of The Crown!