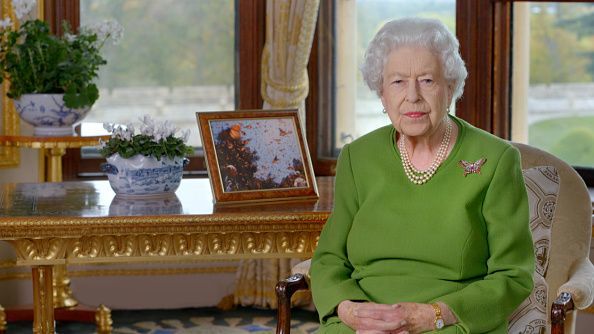 Queen Elizabeth was deemed unfit to attend the COP26 Summit in person but made sure to share a message for the world to see
The aim of the COP26 Summit is to bring world leaders and representatives together to accelerate action in the battle against climate change.
The Summit is being held in Glasgow this year and has seen politicians from all over the world descend upon the city. Held by the UN, this year's Summit is seen as a particularly crucial one, as climate change threatens to cause irreversible harm to the Earth's environment.
The Royal family have certainly made a point of showing their support for the issue at hand. Prince Charles, Kate Middleton, Princess Camilla, and Prince William have all been present at the Summit and have made speeches. 
Queen Elizabeth herself was expected to attend the Summit but was unfortunately advised not to on medical grounds. The Monarch is reportedly not in the best health and it was deemed best for her to stay home and get some rest.
Despite this, Queen Elizabeth recorded a video message to be shown at the Summit.
The video was recorded at Windsor Castle and was certainly a more personal message than most are used to seeing from the Queen.
In her address, she said "It is a source of great pride to me that the leading role my husband played in encouraging people to protect our fragile planet, lives on through the work of our eldest son Charles and his eldest son William. I could not be more proud of them."
The Queen says "statesmanship" means serving the future rather than short-term political rewards.
The Queen said she also drew "great comfort and inspiration from the relentless enthusiasm of people of all ages - especially the young - in calling for everyone to play their part. In the coming days, the world has the chance to join in the shared objective of creating a safer, stabler future for our people and for the planet on which we depend. None of us underestimates the challenges ahead: but history has shown that when nations come together in common cause, there is always room for hope."
Take a look at the Queen's speech below.