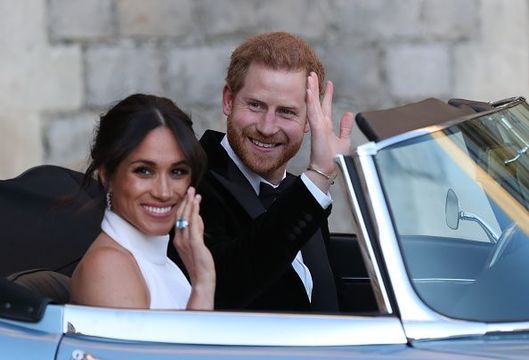 The Duke and Duchess of Sussex have announced that they are expecting their second child 
Archie Mountbatten-Windsor turned 1 year old last May, now, his parents are expecting to welcome a brother or sister into his life at some point this year.
A spokesperson for the Duke and Duchess of Sussex said: "We can confirm that Archie is going to be a big brother. The Duke and Duchess of Sussex are overjoyed to be expecting their second child."
Harry and Meghan shared a candid black-and-white photo of themselves sitting under a tree which clearly showed Meghan is pregnant.
In November of last year, Meghan Markle penned a personal letter that detailed her miscarriage last July and spoke of the 'almost unbearable grief' that the ordeal caused her. With this in mind, the news of a baby on the way is good to hear and will hopefully come as a boost to the Royal Family in these difficult times.
Missan Harriman, a close friend of the pair as well as the photographer used for the announcement photo, had this to say ''Meg, I was there at your wedding to witness this love story begin, and my friend, I am honored to capture it grow. Congratulations to The Duke and Duchess of Sussex on this joyous news!"
The Duke and Duchess of Sussex are going to be parents again. https://t.co/MJQtBnUIzq

— HuffPost (@HuffPost) February 14, 2021
This news comes just days after Princess Eugenie welcomed her first child into the world.
Queen Elizabeth and Prince Philip will welcome two more great-grandchildren into the world this year. Harry and Meghan's incoming child's position in the line of succession is an interesting one. Due to rules imposed by George V over 100 years ago, the child will not be a Prince or Princess, nor will it receive an HRH title.
The new child will be a Lord or a Lady depending on its gender.
As we know, Harry and Meghan made the decision last year to step down from their Royal duties, and make the move across the pond to North America.
The couple has remained in the public eye to some extent in recent times, and have continued to promote and work for organizations close to their heart.
Congratulations to them both.