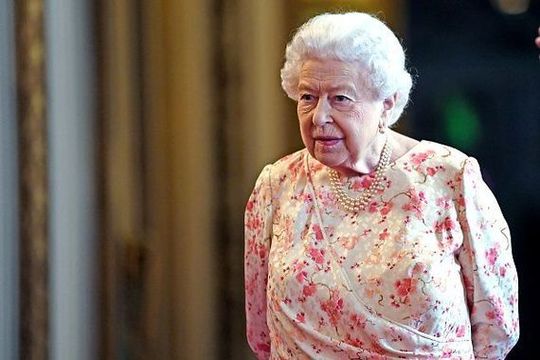 Joe Biden has officially been sworn in as the President of the USA
January 20th saw Joe Biden officially sworn in as the President of the United States.
As Donald Trump left the White House after a controversial few years in the White House, it is the beginning of a new era for the country.
The Biden administration will immediately set out to undo much of the changes made by Donald Trump. American foreign policy has ramifications for almost every country around the world, so many are watching closely to see how Biden goes about forging bonds with leaders and dignitaries the world over.
The United Kingdom is no different. The 'Special Relationship' shared between the UK and the USA has been tested of late. While Donald Trump and Boris Johnson could be said to be cut from the same cloth, meetings between the two have been infrequent as both cabinets have been forced to focus on their mismanagement of the pandemic.
During the Queen's 68-year reign, there have now been 14 American presidents. Her Majesty regularly meets with American leaders, and had some particularly funny run-ins with Donald Trump over his time in the White House.
Queen Elizabeth has in fact met with Joe Biden several times, mostly due to his time spent as Vice-President under Barack Obama.
The Biden's also know Prince Harry, with the Duke of Sussex thought to be friendly with Jill Biden, the new First Lady.  She also supported Harry when he launched the Invictus Games. At the time Mr. Biden joked: "Jill went to London for the last Games. She spent too much damn time with Prince Harry!"
Now, reports have emerged from Buckingham Palace that detail how Queen Elizabeth has sent Joe Biden a private message ahead of his inauguration.
Harper's Bazaar reports that Queen Elizabeth reached out right before the ceremony, to offer a message of support and wish the incoming President good luck.
Queen Elizabeth Sends Private Message to Joe Biden Ahead of Inauguration​ https://t.co/SpTbe2cqaD

— People (@people) January 21, 2021
Her Majesty wasn't the only British figure to reach out to Biden. Boris Johnson also took to Twitter to relay his message.
Congratulations to @JoeBiden on being sworn in as President of the United States and to @KamalaHarris on her historic inauguration. America's leadership is vital on the issues that matter to us all, from climate change to COVID, and I look forward to working with President Biden.

— Boris Johnson (@BorisJohnson) January 20, 2021
Of course, travel is heavily restricted at the moment, but as the vaccine rolls out, no doubt Biden and Her Majesty will be meeting in person sooner rather than later.