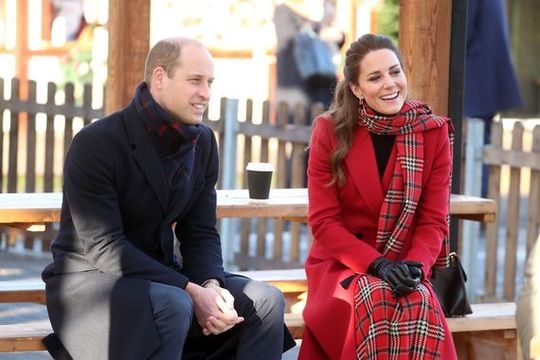 The Duke and Duchess of Cambridge are launching a new YouTube channel
The Duke and Duchess of Cambridge have shared a sneak preview of their new Youtube channel, which is set to launch very soon.
Traditional forms of media have long been dying out to more innovative and digital-based mediums.
Prince William and Kate Middleton have announced that they will be launching a YouTube channel for fans of the couple and royalists alike to get an inside view of the lives of the Royals.
This will be a departure from the traditional ways the Royal Family chooses to communicate with their followers, and perhaps is a sign that the family is ready to embrace the modern era.
The short video on William and Kate's new channel shows the couple during various royal engagements, along with behind-the-scenes footage set to upbeat music.
The clip is candid in a way that has rarely been seen from the Royal Family before. In the video, Kate can be seen correcting William's pronunciation in a video in which he was wishing Ireland a happy St. Patrick's Day. She said "You don't need to roll your R's."
We're now on @YouTube!

Subscribe: https://t.co/nRQZXPRtuT pic.twitter.com/1rHJK8dhRy

— The Duke and Duchess of Cambridge (@KensingtonRoyal) May 5, 2021
While Kate and William's channel is the first step in modern media for the Royal Family, comparisons can be drawn with the 1969 documentary commissioned by Queen Elizabeth called The Royal Family. The documentary was famously banned shortly after its release due to being thought of as far too revealing for the time. 
The documentary actually leaked to YouTube earlier this year before being swiftly taken down.
It remains to be seen what sort of content the Cambridges will be putting out on their YouTube channel. After what has been a difficult year for the Royal Family in terms of their public image, no doubt they will be keen to put the best versions of themselves forward.