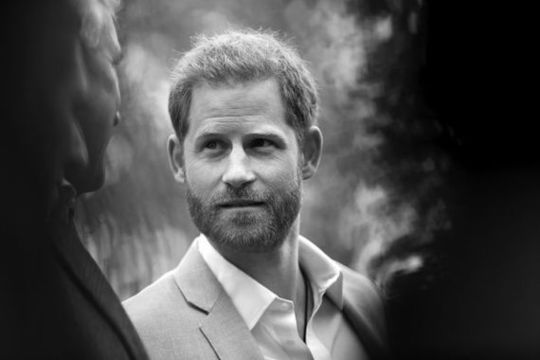 Prince Harry is writing a memoir set for release next year
Prince Harry is to publish a literary memoir next year, which he says will be written "not as the prince I was born but as the man I have become". 
Followers of the Royal Family will be happy to gain a further level of insight into Prince Harry and his family during a time that has seen the divide between him and the rest of the family deepen even further.
The last few years have been particularly turbulent for Harry and Meghan's relationship with both the Royal Family and the media at large. Since retiring from the positions as working Royals and moving to North America, Harry and Meghan have appeared to have somewhat of a frosty relationship with the Royal Family.
Their explosive interview with Oprah Winfrey revealed some disturbing things regarding the inner-workings of the family and raised a huge amount of questions.
The title of the book is yet to be revealed, but it is expected to cover his lifetime in the public eye, including his period in the military, along with marriage and fatherhood.
Harry said: "I'm writing this not as the prince I was born but as the man I have become. I've worn many hats over the years, both literally and figuratively, and my hope is that in telling my story — the highs and lows, the mistakes, the lessons learned — I can help show that no matter where we come from, we have more in common than we think. I'm deeply grateful for the opportunity to share what I've learned over the course of my life so far and excited for people to read a first hand account of my life that's accurate and wholly truthful."
The book will be released in 2022 and is published in the UK by Transworld, an imprint of Penguin Random House. Random House will be the publisher in the United States.
Breaking news! Random House is honored to announce a forthcoming memoir by Prince Harry, The Duke of Sussex, to be published globally in late 2022. pic.twitter.com/NUzXwntuKq

— Random House (@randomhouse) July 19, 2021