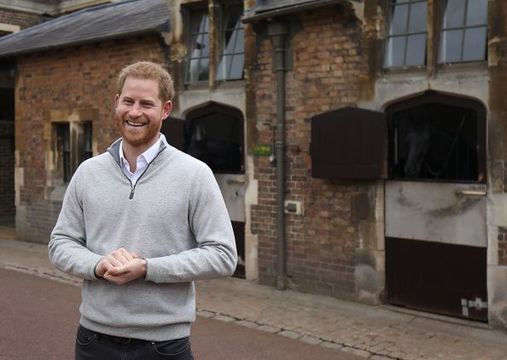 It seems that Harry is making things work just like the rest of us!
The world over is getting quite used to looking at friends and loved ones through a phone screen these days.
Zoom calls, Facetime, and Whatsapp have taken the place of real-life social interaction, as the world knuckles down and socially distances themselves in order to help combat the spread of Covid-19.
Queen Elizabeth addressed the nation in order to try and encourage everyone to stay home and protect the more vulnerable in society. Of course this will also take the strain off of healthcare workers and first responders as well.
Europe is still very much in the eye of the storm when it comes to the coronavirus. While cases are slowly starting to drop in the harder-hit areas such as Italy and Spain, the UK remains under severe strain, and cases are starting to grow in areas of Northern Europe. France alone has over 130,000 thousand cases of the virus, and the figure is growing.
Read more: Queen Elizabeth and 007
The United States is also struggling. There has been exponential growths in several states, particularly New York, which has been hit the hardest out of arguably anywhere in the world. The death toll in New York city is over 10,000.
The Duke and Duchess of Cambridge have been doing their bit to keep spirits high, and now it seems that Prince Harry is getting in on the action.
As we know, the Duke of Sussex has been a patron for the WellChild charity since 2007. The organization is dedicated to caring for seriously ill children, and it's clear that Harry has a passion for it.
This week, he jumped on a group call with families supported by WellChild, and encouraged and praised them for their efforts.
Harry was his charming and affable self, and sent his best wishes to the families struggling during these hard times.
That's the Harry we know and love.
Have a look at the clip below
Read more: The Prince of Wales