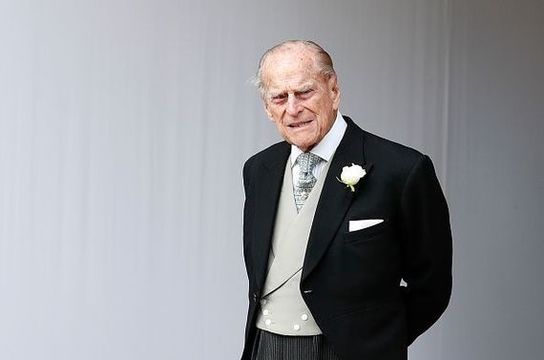 The Duke of Edinburgh has been brought into hospital as a precaution
Prince Philip, the husband of Queen Elizabeth II was admitted to the private King Edward VII Hospital in London on Tuesday evening, reports have stated.
The 99-year-old Philip is reported to not be suffering from coronavirus and had simply been feeling unwell for several days. The Duke of Edinburgh was admitted to hospital on the advice of his doctors - he was brought to the hospital by private car as an ambulance was not deemed necessary.
Queen Elizabeth, 94, will remain at Windsor Castle while the duke is in hospital. Understandably visitors are not allowed at most medical centers at the moment due to the ongoing pandemic.
A palace statement said that the duke was ''in good spirits'' in hospital and is in a stable condition. A palace spokesperson said ''His Royal Highness The Duke of Edinburgh was admitted to the King Edward VII Hospital in London, on Tuesday evening. The Duke's admission is a precautionary measure, on the advice of His Royal Highness's Doctor, after feeling unwell. The Duke is expected to remain in hospital for a few days of observation and rest.''
Naturally, the level of worry for Prince Philip is high among the British public due to the duke's age. With this in mind, however, Royalists can take some comfort in the fact that the palace shared that his admission was purely precautionary. The palace rarely comments on the health of the Royals but clearly felt the need to do so in this instance.
Prince Philip has been in and out of hospital in recent years due to issues with his health. He was brought in just before Christmas of 2019 to receive treatment for an undisclosed pre-existing condition.
JUST IN: Prince Philip, the 99-year-old husband of Queen Elizabeth, has been taken to a London hospital after feeling unwell, according to Buckingham Palace https://t.co/oFmfrl3V96

— CNN (@CNN) February 17, 2021
Should everything go smoothly, no doubt Prince Philip will be out of hospital soon enough.