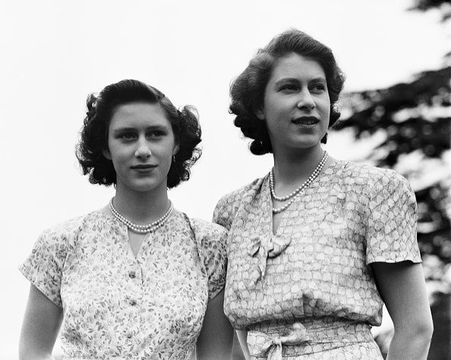 Have you seen this incredible footage of the Royal Family at a photocall in 1947?
This photoshoot held at Buckingham Palace certainly looked like a fun one!
In this amazing footage, we can see Queen Elizabeth, Prince Philip, the Queen Mother, King George, and Princess Margaret smiling and laughing during the photoshoot.
The footage is shot in black and white and really provides a good insight into what life was like at Buckingham Palace at the time.
Read more: The Sussex's Christmas card
Have a look at the footage below, courtesy of British Pathe
The footage is described by British Pathe as:
"Unissued / unused material. Royal engagement photoshoot at Buckingham Palace, London. Various C/Us of Prince Philip (Duke of Edinburgh), Princess Elizabeth (Queen Elizabeth II), Queen Elizabeth (Queen Mother), King George VI and Princess Margaret. Item is selected scenes from newsreel story in Gazette issue 47/56."
* Originally published in Jan 2020.