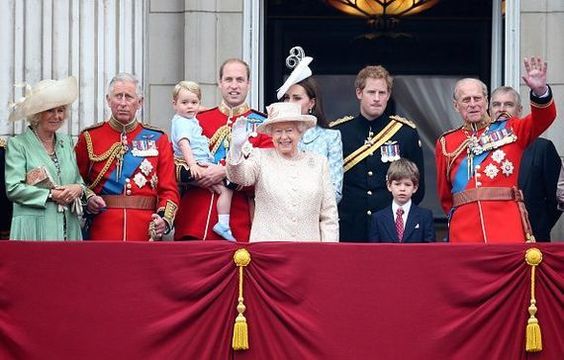 The debate over who will wear the crown next has gone on for years
As we all know, Prince Charles is next in line for the throne and is widely expected to take over from Queen Elizabeth when she decides the time is right to step down.
In recent years, however, the calls for Prince Charles to allow his son, Prince William, to take the throne instead have started to grow.
This has never been more apparent than now. 'The Crown' has brought many issues within the Royal Family to light and has not shown Prince Charles in the most positive way.
The historical drama's latest series explored the doomed marriage with the late Princess Diana, as he appeared to be more interested in love interest Camilla. Now it seems the heir to the throne is losing popularity as the next King.
Voters in a new YouGov poll have said they would prefer Prince William, who is second in line to the throne and the Queen's grandson. Prince William's popularity has risen by around 2 percent, while Prince Charles has dropped by 5 percent.
The Crown effect? Prince William now holds 8pt lead over Prince Charles in public preference to succeed Queen

Prince William - 40% (+2 since June)
Prince Charles - 32% (-5)https://t.co/cGJTnxiKcY pic.twitter.com/QfPeYgwFow

— YouGov (@YouGov) December 15, 2020
Jack Royston, a well known Royal commentator, offered his view on what is to come and suggested that Queen Elizabeth will step down once she turns 95. He said ''I think she won't want to, but realistically she will get to a point where she has handed over everything to Charles and then how do you look your son in the eye and tell him he is not going to be King?"
The backlash stemming from The Crown has clearly been difficult for Charles and Camilla. 
It is worth noting, however, that The Crown is a fictional show, and not based on total fact.
Helena Bonham Carter stressed this fact, and Sally Bedell Smith, who has written biographies of the Queen, Charles and Diana, said: "I am very sad to say that I have heard it over, over and over again that people take The Crown at face value and they believe everything they see in the series, and that includes Charles and Camilla. The notion in the programme that he entered into his marriage cynically with a view to continuing with Camilla and putting his new wife on the side is exceedingly dishonest and damaging.''
What do you make of it all? Is it fair that Charles and Camilla's popularity has dropped so much?
Let us know.