Almost every British town hides something odd. Here's a sample collection.
[caption id="SmallMuseumsTheQuirkyandtheQuaint_Feature" align="aligncenter" width="1024"]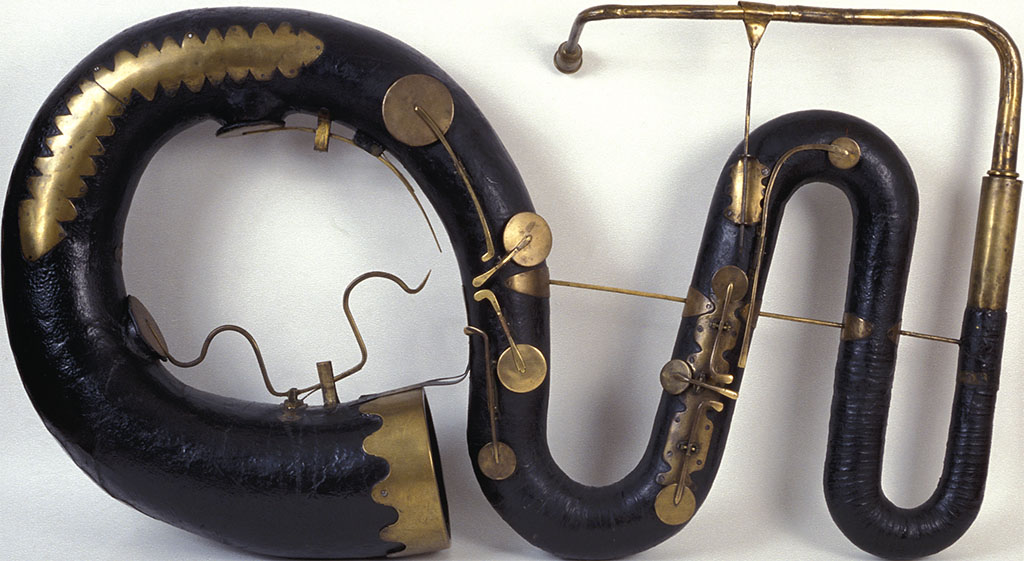 16
Contrabass Serpent–1840
[/caption]
[caption id="SmallMuseumsTheQuirkyandtheQuaint_img1" align="alignleft" width="1024"]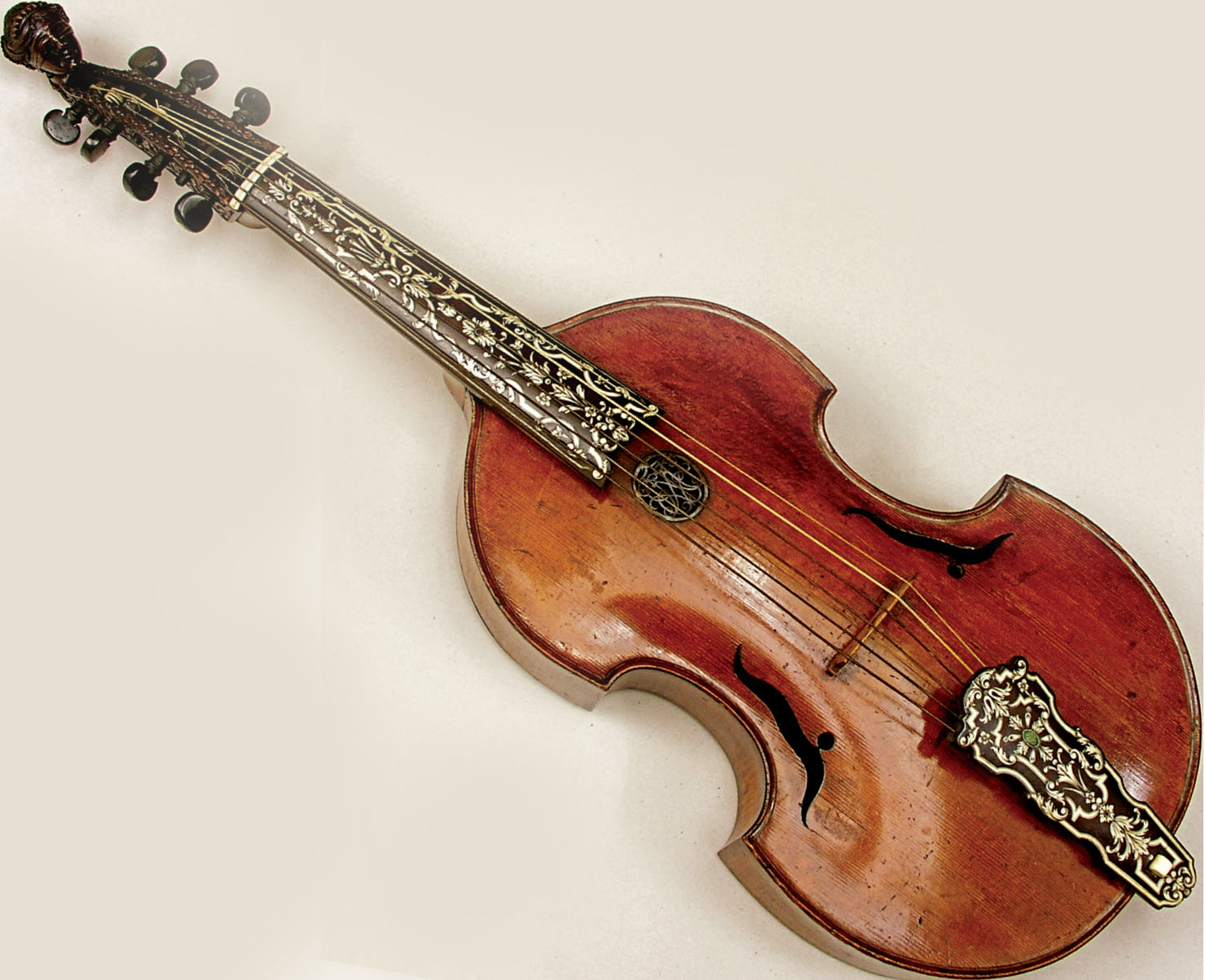 16
Viola d'amore–1720
[/caption]
Britain has more then n its share of world class museums. London alone is home to the National Gallery, the British Museum and the Victoria and Albert, where you can spend endless weeks exploring their extensive contents. Then, there are many small museums across the British Isles that may not warrant a specific journey, but do merit detours when in the area. These small, quirky museums often focus on one subject matter, can be absorbed in a single visit, make for an interesting and informative time and usually have their own café and gift shop on the premises. A museum that focuses, for instance, entirely on fans, or pencils or bagpipes might open a door to a new interest while providing a jolly good time.
Reid Concert Hall Museum of Instruments
Edinburgh University Collection of Historic Musical Instruments
Bristo Square, Teviot Place, Edinburgh
www.music.ed.ac.uk/euchmi/
Opened in 1860, this is the oldest musical instrument museum in the world. It still uses its original showcases. "The aim in collecting instruments has been to find examples of as many different kinds as possible, as well as good examples of important mainstream historical types," said Arnold Myers, the curator since 1980. "This has resulted in some unusual instruments making their way to Edinburgh, including the contrabass serpent, itself an impressive curiosity." One of his favorite items in the collection is the sonorophone, a cuddly little tuba with a wonderful name and also the only one of its size known to have survived. The museum has a lot to offer instrument makers and musicians, but nonspecialists also should find plenty to enjoy and are often amazed at some of the varied artifacts created in the past to make music. Plucked string instruments such as harps, lutes and guitars are displayed nearby on Cowgate at St. Cecilia's Hall Museum of Instruments, which is also part of the Edinburgh University Collection of Historic Musical Instruments.
Laurel and Hardy Museum
On Stage at the Roxy, Brogden Street, Ulverston, Cumbria
www.laurel-and-hardy.co.uk
In the 1970s, a lifelong obsession with the great comedy team of Stan Laurel, born in Ulverston in 1890, and Oliver Hardy led Bill Cubin to invite the public to view his personal collection of photographs, clippings, statues and other memorabilia of the famous pair that he had amassed over many years. The official opening ceremony took place in the early 1980s. After Cubin's death in 1997, the museum passed to his daughter, Marion, and now his grandson Mark Greenhow manages the place. "Having grown up surrounded by these truly great comedians, and the laughter they bring to so many people, I feel that Stan and Ollie are like family," said Greenhow. "They're like smiling uncles who never scold or make you sad." About two years ago, the museum moved from one rather small room to the stage of the town's 1930s cinema and theater. The Laurel and Hardy Museum draws visitors from around the world as their classic films from almost a century ago continue to be shown on television today.
Cumberland Pencil Museum
Southey Works, Keswick, Cumbria
www.pencilmuseum.co.uk
This museum opened some 30 years ago in the Derwent factory building, where pencils are still made today—in the heart of England's beautiful Lake District. Enter a replica of the Seathwaite Mine where graphite was first discovered some 350 years ago, and the history of pencil making through the centuries comes alive as various stages of pencil production are explained. Many interesting and eccentric items adorn the museum, including the world's longest colored pencil. Of particular interest are the pencils made for the Royal Air Force during World War II. Reminiscent of gadgets from a James Bond story, each pencil was specially drilled to hold a small map of Germany as well as a tiny compass. A small video theater in the museum offers two short films: one is on the history of pencil making, and the other is an animated movie that was entirely drawn with Derwent pencils.
REID CONCERT HALL MUSEUM OF INSTRUMENTS
If they made music with it, the chances are good that the instrument is in the sonorous collection at Edinburgh University.
[caption id="SmallMuseumsTheQuirkyandtheQuaint_img2" align="aligncenter" width="1024"]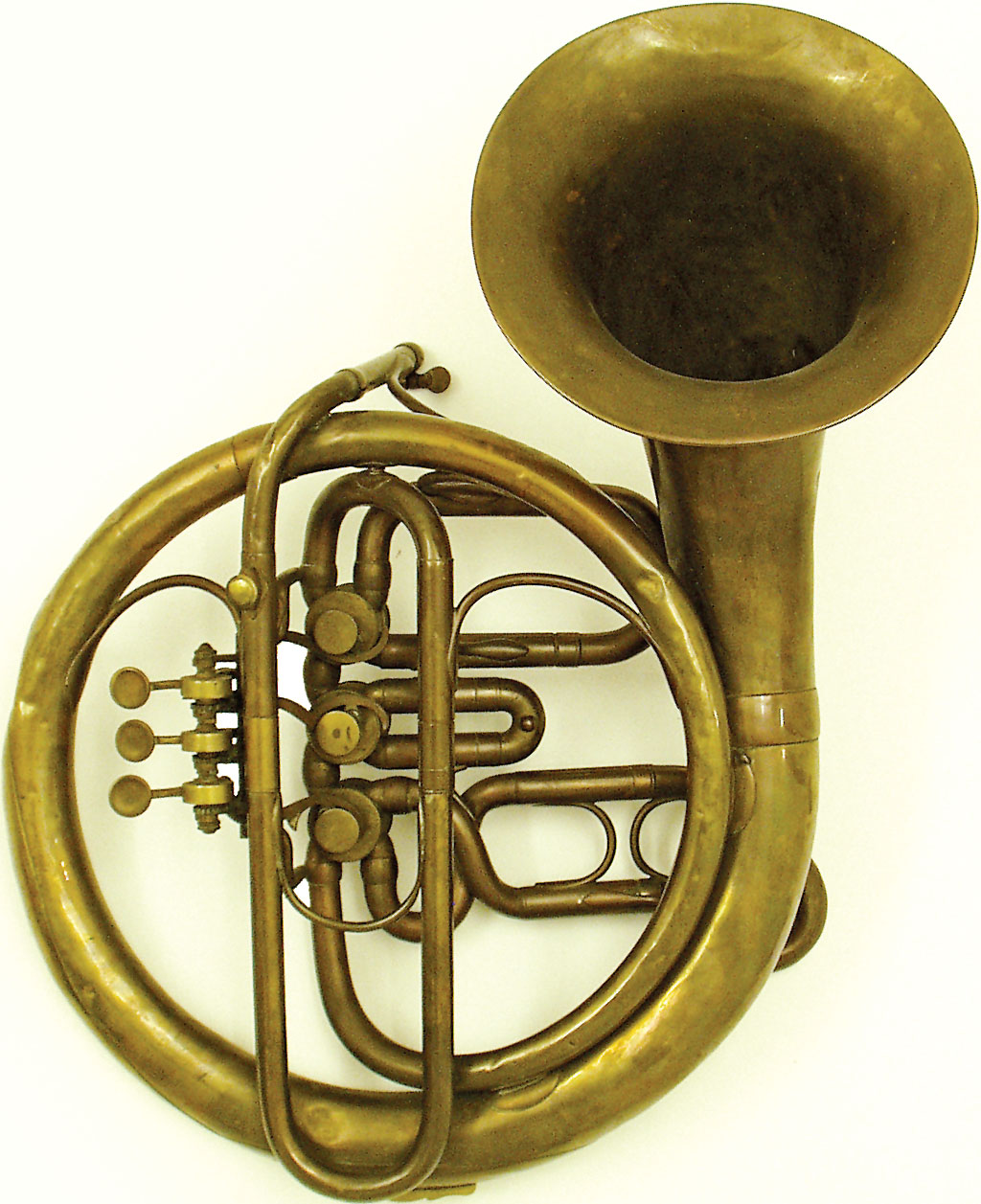 16
Sonorophone–1858
RAYMOND PARKS;[/caption]
[caption id="SmallMuseumsTheQuirkyandtheQuaint_img3" align="aligncenter" width="1024"]

16
Sudrophone–1900
[/caption]
MUSEUM OF WITCHCRAFT
Curator Graham King and his staff happily pose together in front of the spellbinding museum on Cornwall's north coast. That's a carved mandrake root looking on.
[caption id="SmallMuseumsTheQuirkyandtheQuaint_img4" align="aligncenter" width="1024"]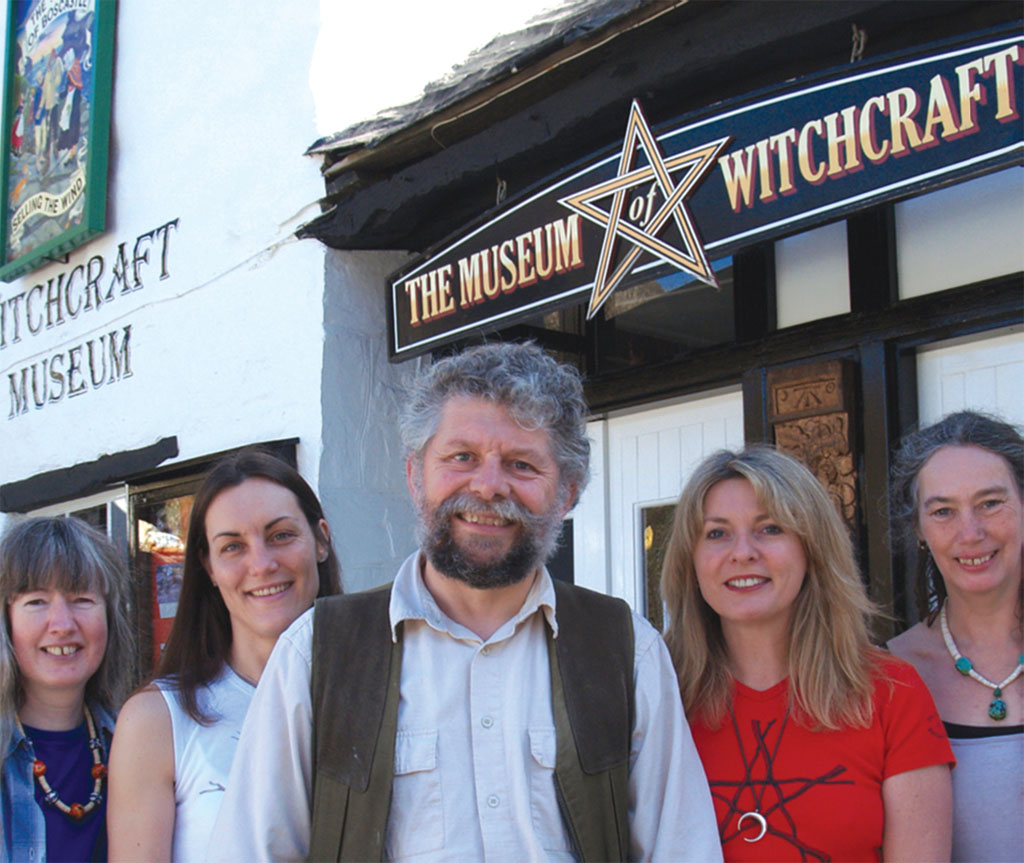 16
[/caption]
[caption id="SmallMuseumsTheQuirkyandtheQuaint_img5" align="aligncenter" width="911"]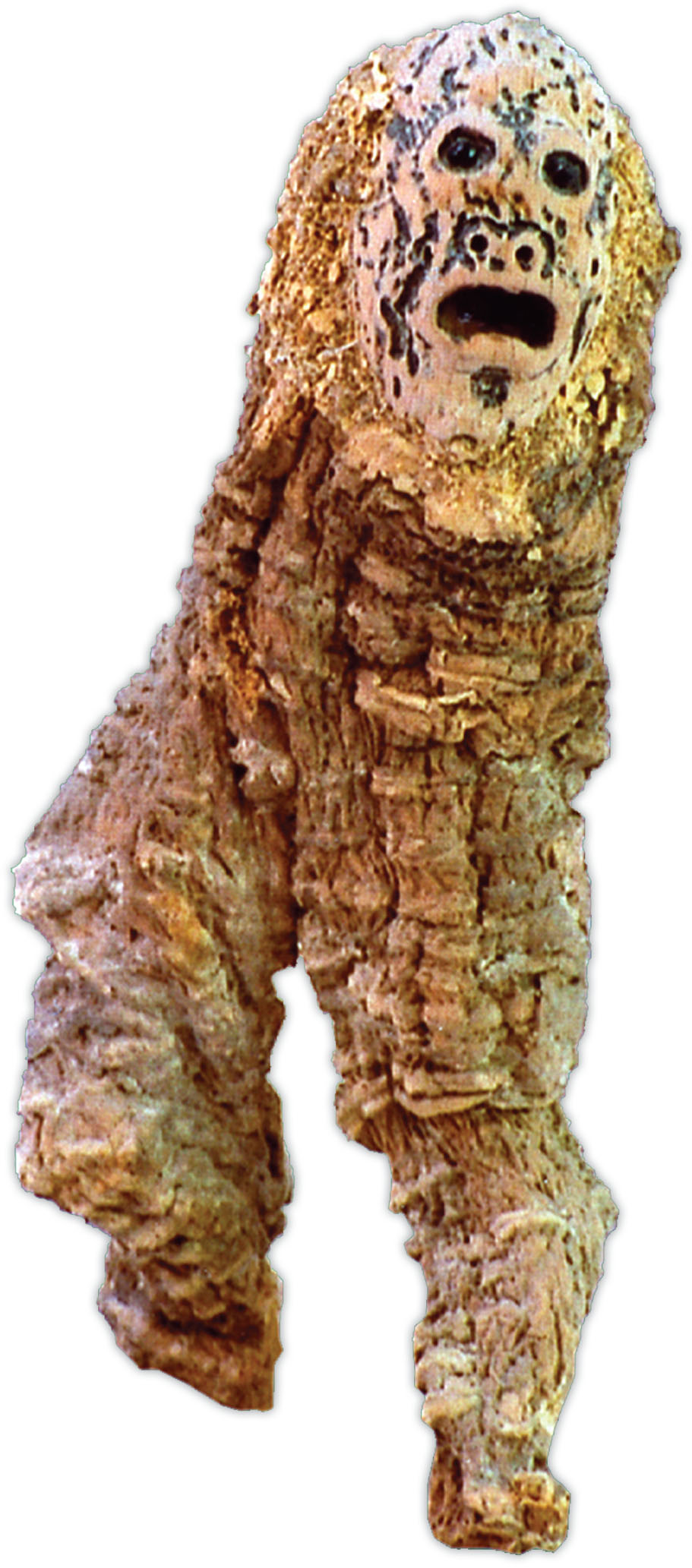 16
[/caption]
Museum of Witchcraft
The Harbour, Boscastle, Cornwall
www.museumofwitchcraft.com
The Museum of Witchcraft, which will celebrate its 50th year in Boscastle, Cornwall, in 2011, is filled with items associated with the world of the occult. A crystal ball, cups for tea leaf readings, broomsticks and a cauldron help to tell the story of witchcraft from the Stone Age to the present. Over the years, the museum has welcomed groups of American college students as volunteers for short periods. Recently such a group helped to catalogue the museum's documents while enjoying beautiful Boscastle. The museum is divided into areas of interest that include ritual magic, spells and charms. Graham King has been the curator for more than 13 years and has loved every minute of it—except for the time that a torrent of water devastated the village of Boscastle in 2004. "We thought we had lost everything, but in the following months we realized that the thick, sewage-infested mud that filled the ground floor of the Museum had trapped and protected our wonderful artifacts," said King. "Maybe our collection of protection charms worked after all!"
Stained Glass Museum
Ely Cathedral, Ely, Cambridgeshire
www.stainedglassmuseum.com
Stained-glass windows can be seen in churches all over England, but to learn about the art itself, a visit to the Stained Glass Museum is necessary. The museum is reached via 42 narrow steps in the South Transept of beautiful Ely Cathedral. Ely Cathedral, worthy of its own visit, is about 15 miles from the university town of Cambridge and can be seen for miles around against the skyline. The first room in the museum shows how a stained-glass window is made, while the main gallery displays panels dating back to the 13th century from various churches that have been closed over the years. Established in 1972, this is the only museum in Britain devoted exclusively to stained glass.
Bagpipe Museum
The Chantry, Bridge Street, Morpeth
www.morpethnet.co.uk/chantry/bpmus
The Bagpipe Museum is housed in a 13th-century medieval ecclesiastical building on a street paved with cobblestones in one of Northumberland's major market towns. Here, a visitor can learn the difference between a rant and a reel with headphones. Though it specializes in the Northumbrian small pipes and their music, the museum offers information about different pipes around the world. While a number of chain-store cafes have opened in Morpeth, the Chantry Tea Room near the museum continues to offer a charming option for tasty refreshments and freshly brewed pots of tea in an old-fashioned setting. There is also a museum devoted to bagpipes in Glasgow at 30-34 McPhater Street. The Museum of Piping within the National Piping Centre evokes an image of the Scottish Highlands with its collection, and incorporates a school with rehearsal rooms and an auditorium where live bagpipe concerts are frequently performed. www.thepipingcentre.co.uk
STAINED GLASS MUSEUM It's the only museum for an art form that has been admired in England for seven centuries.
[caption id="SmallMuseumsTheQuirkyandtheQuaint_img6" align="aligncenter" width="574"]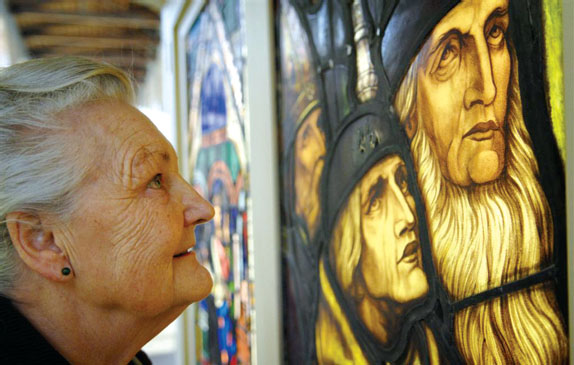 16
[/caption]
[caption id="SmallMuseumsTheQuirkyandtheQuaint_img7" align="aligncenter" width="1024"]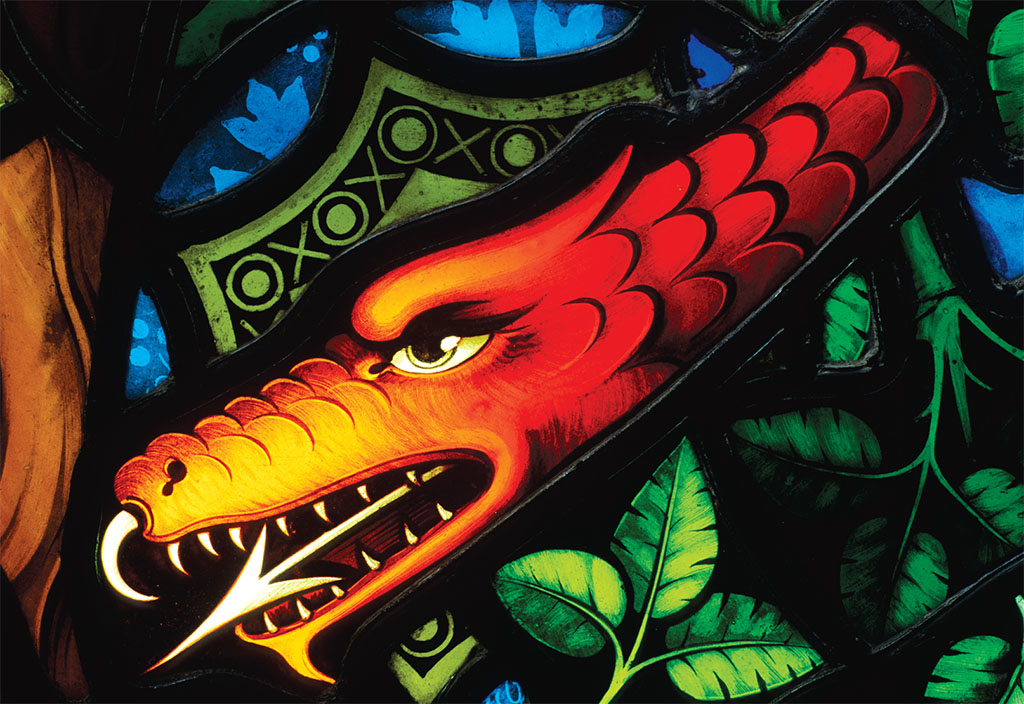 16
[/caption]
Garden Museum
Lambeth Palace Road, London
www.museumgardenhistory.org
Founded in 1977 as the Museum of Garden History, this museum is housed in the former parish church of St. Mary-at-Lambeth next to the River Thames. The museum celebrates British gardens and gardening and tends to draw active gardeners as well as those who merely like to visit them. "The museum has more volunteers than paid staff, and always has had," said curator Mary Guyatt. "The collection has been built on donation, relying on people offering us items. My favorite objects are the trade catalogues, seed packets and posters in our ephemera collection." Its 17th-century knot garden, in the former churchyard, is a hidden jewel with exquisite topiary, and plants that can be traced back to that period. The garden celebrates the Tradescants, father and son, who were royal gardeners to Kings Charles I and Charles II. It was the discovery in the abandoned churchyard of the family tomb of the Tradescant family in the 1970s that prevented the church from being destroyed and led to the establishment of this museum. Temporary exhibitions attract visitors who want to discover the stories surrounding the gardens they already know, or to learn more about a particular figure from the world of horticulture and garden design.
National Cycle Museum
The Automobile Palace, Llandrindod Wells, Powys
www.cyclemuseum.org.uk
Llandrindod Wells is a spa town on the tourist trail, and this museum is sought out by cycling enthusiasts. The Automobile Palace, the building which houses the museum, was built in the art nouveau style as a car showroom at the beginning of the 20th century. The collections consist of the National Cycle Collection, two other major loaned collections and a substantial number of single items on loan from private owners. They enable the museum to include particular examples of designs, types and models of cycles. In total some 250 cycles are on display at any one time. While there are almost no display labels on the exhibits, each item has a small number attached, and each visitor is given a Walk-Through Guide that gives a detailed description of each item. The museum also has an email inquiry service that handles several hundred inquiries from all over the world each year. Scotford Lawrence, one of the volunteers at the National Cycle Museum (which is completely run by knowledgeable volunteers), reflects that his favorite exhibit is one that is very personal: "It is a Jarvis Flying Gate road racing machine, last ridden in anger in the veteran version of the Liege-Bastogne-Liege road race, called the Randonnee d'Europe de Mon-therme… by myself."
Mr. Straw's House
5-7 Blyth Grove, Worksop, Nottinghamshire
www.nationaltrust.org.uk
Step back in time to the 1920s and see how the Straws, a grocer's family, lived in the market town of Worksop about 17 miles from the city of Sheffield. For 60 years the Straw family lived in this ordinary semidetached house with original interior decorations. They discarded little during that time and chose to live without many of the modern comforts that we take for granted. Megan Doole, the custodian of Mr. Straw's House, thinks her favorite object within the house is a chest of drawers in William Straw Junior's bedroom. "The contents includes clothes and other 'treasures' kept from his early childhood, such as his school days, time spent in the army, at university, and living in London, which tell a real story about his life, said Doole." William died in 1990 at the age of 92 and left the contents of the house to the National Trust. The Trust was able to buy the freehold of the building and has preserved it exactly as it was when the Straws lived there. Doole continues to delve into the extensive Straw family archive of letters, postcards, account books, diaries and newspaper clippings, and constantly comes across small pieces of remarkable information about the family's life that she is able to share with visitors. Tea and cakes are served on the first Saturday of every month between April and September in the car park/orchard as a way to raise funds for Mr. Straw's House.
FAN MUSEUM You don't have to leave London to find an intriguing small museum. Check out the Fan Museum just downriver in Greenwich.
[caption id="SmallMuseumsTheQuirkyandtheQuaint_img8" align="aligncenter" width="1024"]
16
[/caption]
[caption id="SmallMuseumsTheQuirkyandtheQuaint_img9" align="aligncenter" width="1024"]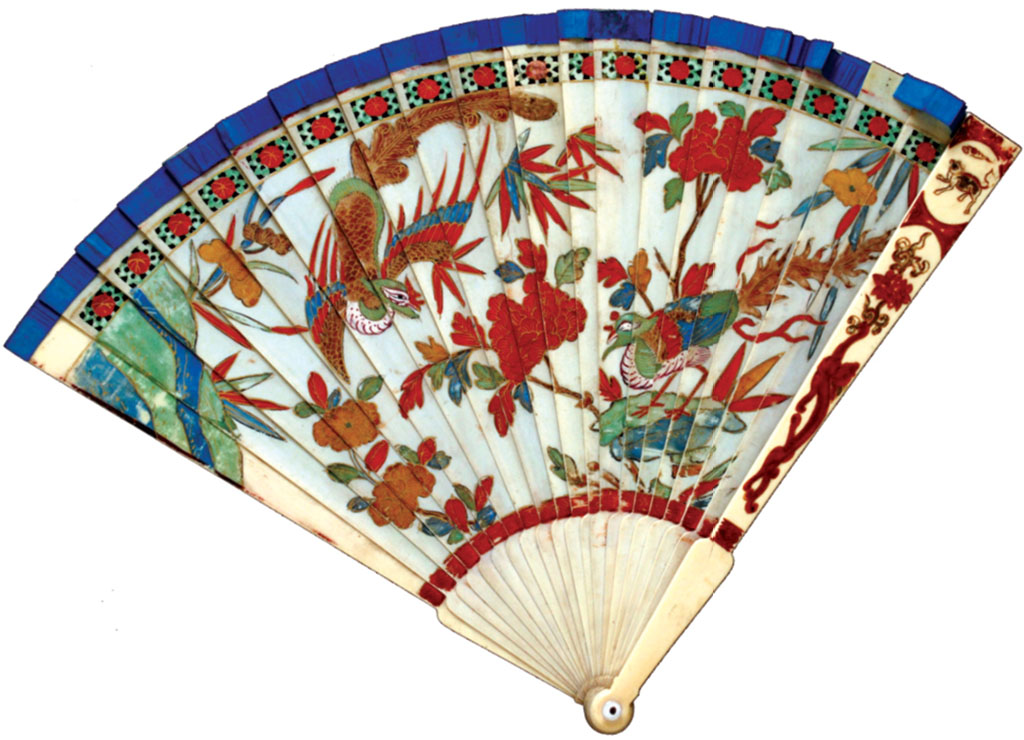 16
[/caption]
[caption id="SmallMuseumsTheQuirkyandtheQuaint_img10" align="aligncenter" width="747"]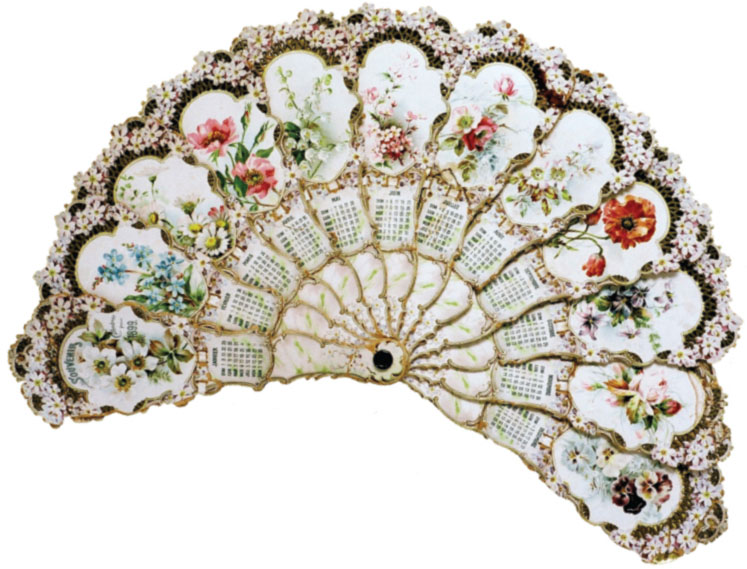 16
[/caption]
[caption id="SmallMuseumsTheQuirkyandtheQuaint_img11" align="aligncenter" width="1024"]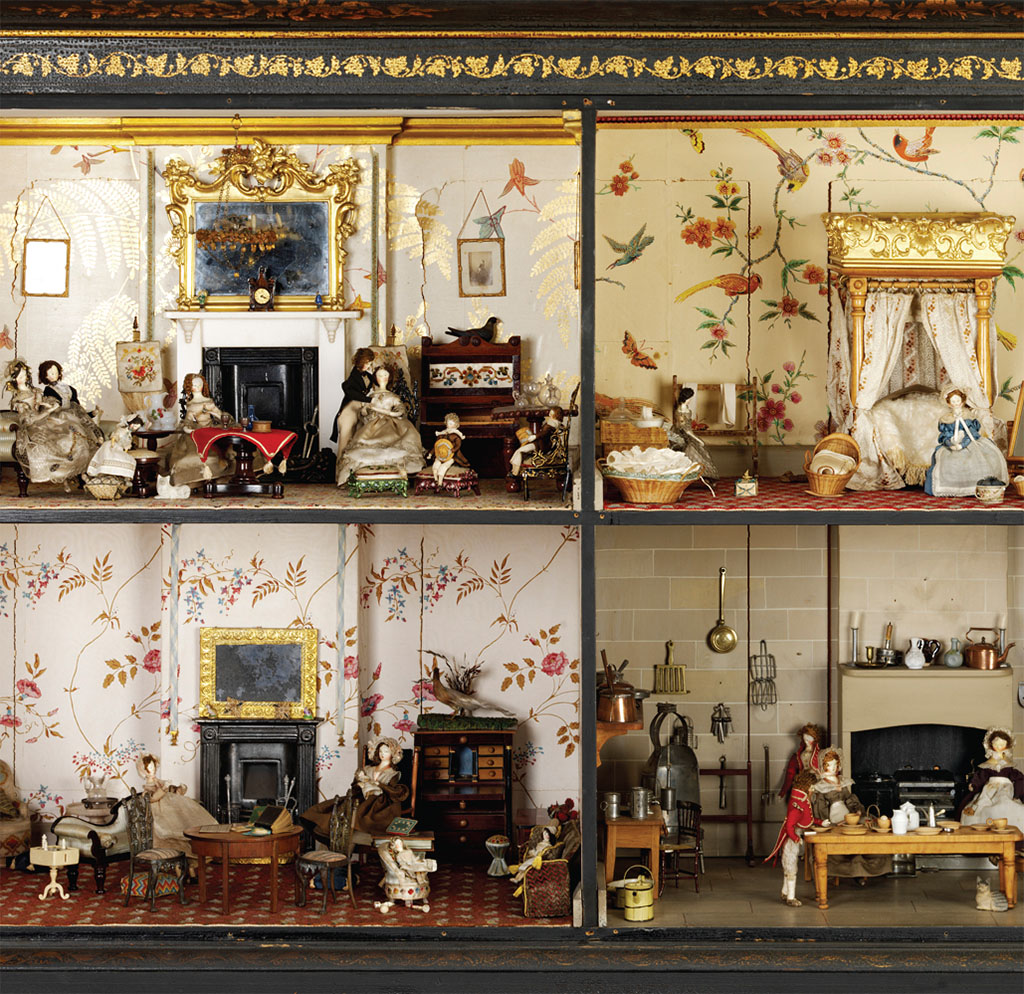 16
©V&A MUSEUM OF CHILDHOOD London's other entry in our collection of terrific themed museums is an easy tube ride to Bethnal Green. It might not be

your

childhood that's revisited in the airy galleries, but the whole notion of childhood itself.
[/caption]
[caption id="SmallMuseumsTheQuirkyandtheQuaint_img12" align="aligncenter" width="1024"]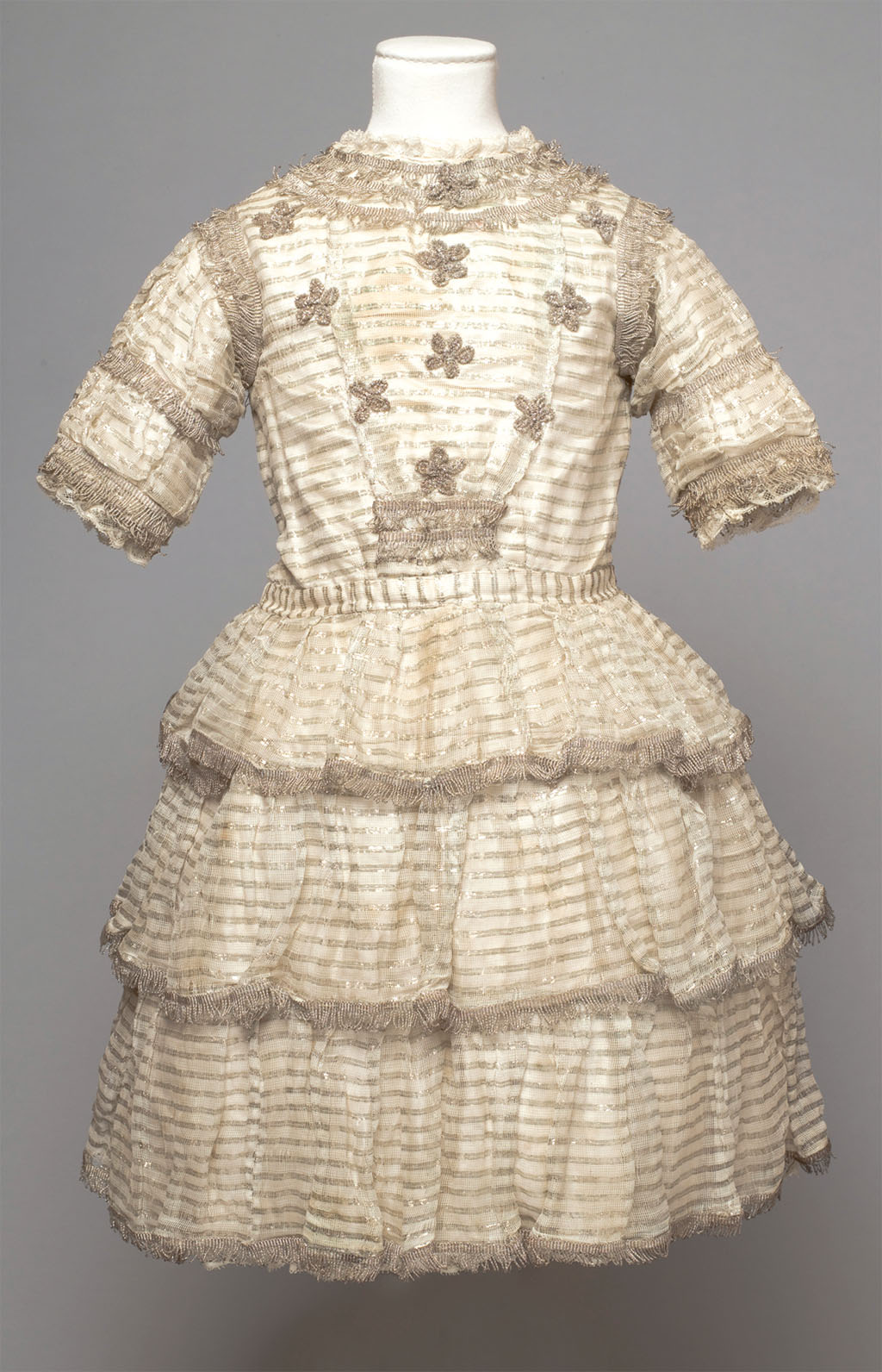 16
[/caption]
[caption id="SmallMuseumsTheQuirkyandtheQuaint_img13" align="aligncenter" width="1024"]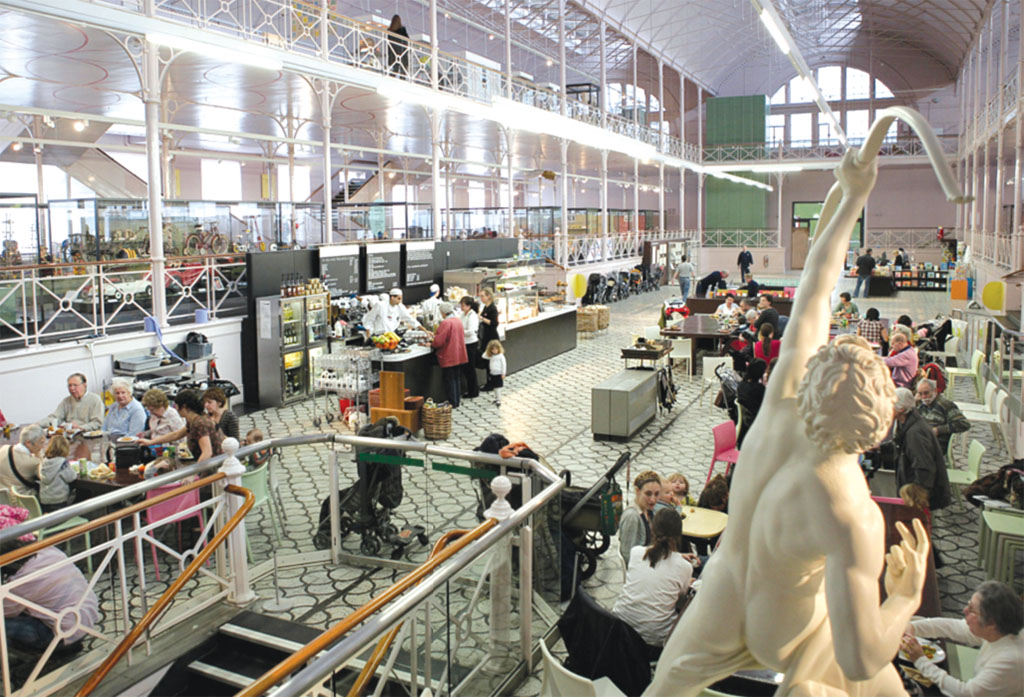 16
[/caption]
[caption id="SmallMuseumsTheQuirkyandtheQuaint_img14" align="aligncenter" width="917"]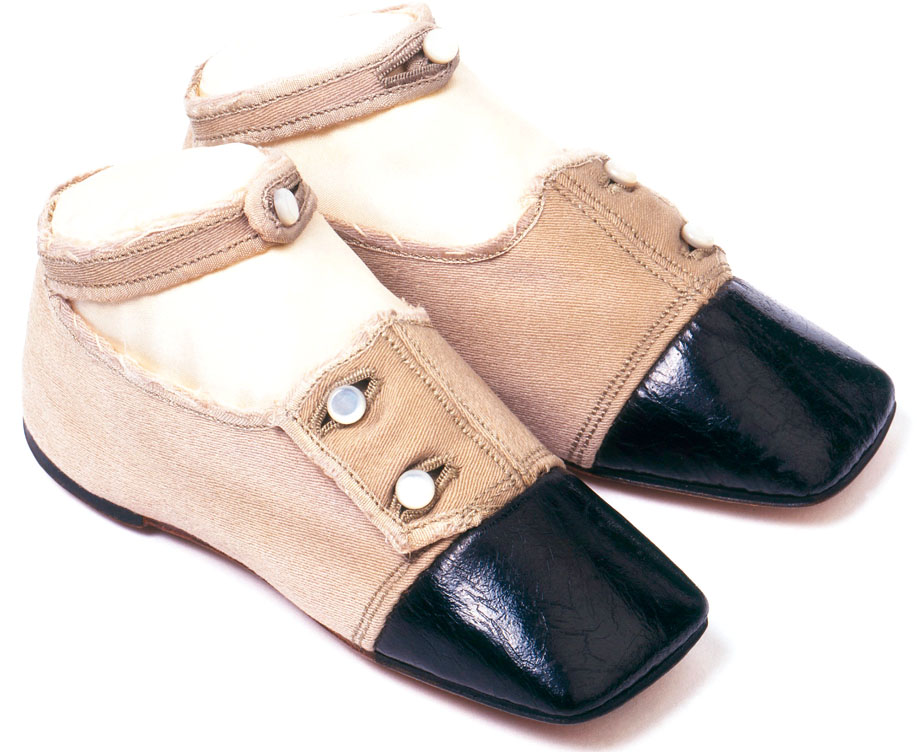 16
[/caption]
Fan Museum
12 Crooms Hill, Greenwich, London
www.fan-museum.org
This may be the only museum in the world devoted entirely to hand fans. Its extensive collection contains fans from all over the world from the 11th century to the present. The emphasis, though, is on colorful and intricate 18th- and 19th-century European fans. Opened in 1991, the museum, housed in two restored Georgian town houses dating to 1721, sits on a pretty, steep street in Greenwich—easily reached by boat or train from central London. Through its exhibitions, the museum relates the history of fans and the craft of making fans. At any one time, only a portion of its vast collection of some 3,000 items can be on display. A marvelous recent acquisition is a hand-painted fan created around 1889 by the British artist Walter Richard Sickert. A "secret" garden inspired by Japanese gardens and designed in the shape of a fan provides an oasis of tran-quility. Of course, it would be unthinkable to visit the Fan Museum and not spend some time in Greenwich Park, which borders Croom's Hill. Perhaps take refreshments at the Pavilion Tea House.
V&A Museum of Childhood
Cambridge Heath Road, London
www.museumofchildhood.org.uk
This museum is part of the Victoria&Albert Museum, and it specializes in toys. While a museum has been at this East End location in London's Bethnal Green neighborhood since the second half of the 19th century, it only became a place that focuses on childhood in 1974. In addition to rotating temporary exhibitions, there are three main galleries displaying the museum's permanent collections. In the Moving Toys gallery, the emphasis is on moving and optical toys. Creativity, a second gallery, has toys related to the development of childhood imagination. The third gallery, Childhood, tells the social story of childhood from the 1600s to the present. On the first floor, there is a magnificent collection of dolls' houses, ranging from a simple cottage to a magnificent manor house completely furnished.While this museum has its own café on the premises, E. Pellicci nearby at 332 Bethnal Green Road is something of a London institution, as it has been serving a true English breakfast and other meals and snacks since the early 1900s.
National Horseracing Museum
99 High Street, Newmarket
www.nhrm.co.uk
Newmarket, a small town near Cambridge, is best known for its prestigious racecourse,which dates back to the 17th century and the reign of King James I. It is no wonder that a museum devoted to horseracing (the only one in Britain) should be located here. Behind large, ornate entrance gates, the National Horseracing Museum, housed in early 19th century betting rooms, tells the history of "the sport of kings"through the centuries. An audiovisual presentation depicts various races and racehorses that are part of racing history, and museum guides take visitors to see horses having their workouts in the early morning. The Practical Gallery allows visitors to dress up in racing silks, ride a simulated horse and pose for a photo in front of the winner's blanket. The museum is hoping to move to nearby Palace House in 2013, which will give it more space.