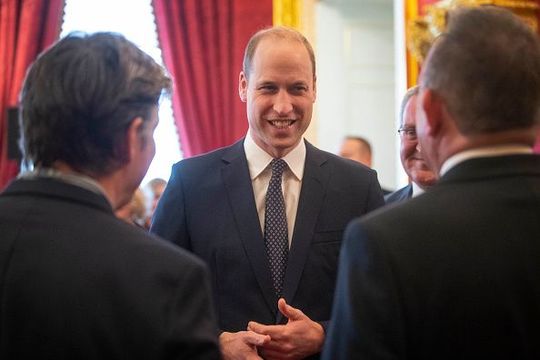 Prince William has been providing serious food for thought with his 'Heads Up' campaign.
The Duke and Duchess of Cambridge have worked tirelessly on the issue of mental health.
Previously, the pair had helped to establish 'Heads Together', a mental health initiative that aims to tackle the stigma surrounding mental health in the UK and raise funds for several important mental health services.
The initiative has been a resounding success so far. In 2017 the charity won the Virgin Money London Marathon Charity of the year. The campaign has dedicated itself to improving mental health in school as well as the workplace.
Read more: Harry and Meghan have made some more changes
Heads Up
Now, Prince William will pair up with the Football Association and launch the 'Heads Up' campaign which 'will harness the influence and popularity of football to help show the nation that we all have mental health and it is just as important as physical health.'
The campaign will strive to 'raise awareness, spark conversation, and signpost support for those in need'. Crucially, this initiative will also launch a crisis text support service.
Prince William has made it clear that he wishes that the FA Cup, the biggest domestic soccer competition in the UK, be re-named the Heads Up FA Cup. 
Prince William is in the process of promoting this initiative and is doing the rounds on the media circuit. In the video below, he discusses all things mental health with Aston Villa midfielder John McGinn. Prince William's love for Aston Villa is well documented, so we aren't sure who is more star struck!
Read more: In search of Charles Darwin
Have a look at the video below, courtesy of the @kensingtonroyal Instagram account
Read more: The one thing Queen Elizabeth always travels with
Jenga
In another cracking video, Prince William teams up with professional football players Troy Deeney, Andros Townsend, Kelly Smith, Adebayo Aknfenwa, and Scott McTominay for a game of Jenga - but not just any game.
Each piece had a question on it, which gave a chance for everyone to share some personal anecdotes about mental health and well being. 
Have a look at the clip below, courtesy of the Heads Together Youtube Channel