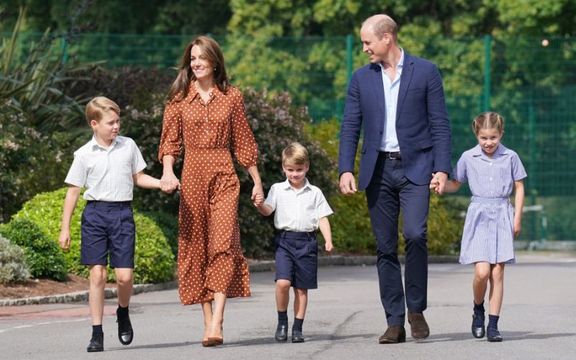 British Heritage Travel takes a look at the Royal Family's new line of succession.
Yesterday, September 8, her Majesty Queen Elizabeth II passed away peacefully at Balmoral, her Scottish residence. King Charles has now taken the throne, creating a new hierarchy in the royal line. 
1. Prince William
The eldest son of King Charles and Diana, the Duke of Cambridge is now next in line to the throne. His Royal Highness is married to Catherine (Kate Middleton), with whom he has three children, Prince George, Princess Charlotte and Prince Louis. 
As well as their titles of Duke and Duchess of Cambridge, William and Kate are now also the Duke and Duchess of Cornwall - having inherited the King and Queen Consort's former titles. Their children's titles have also changed to be Prince/Princess of Cornwall and Cambridge. 
2. Prince George
Kate and William's oldest son, 9-year-old George, takes William's place as second in line to become the next British King. 
3. Princess Charlotte
Seven-year-old Charlotte is now the most senior female royal in terms of succession. She was named to honor her grandfather Charles, her late great-grandmother Her Majesty Queen Elizabeth, and her late grandmother Princess Diana. 
4. Prince Louis
The youngest member of the Cambridge family,  4-year-old Louis recently stole the heart of a nation at the Queen's jubilee celebrations with his cheeky personality. 
5. Prince Harry
Harry is now fifth in line to succeed his father. The Duke and the Duchess made headlines when they stepped back as senior members of The Royal Family in 2020.
6. Archie Mountbatten-Windsor
The oldest of Harry and Meghan's children was born in London. 
7. Lilibet Mountbatten-Windsor
Named after the late Queen, Lillibet is the youngest royal member in the line-up at only 15 months old. 
In wake of the Queen's death, both Archie and Lilibet are now technically Prince and Princess respectively. According to a Letters Patent issued by King George V in 1917, the children and grandchildren of a monarch are automatically gifted the title HRH, as well as prince or princess.
However, the new sovereign, King Charles III, could move to change the protocols in favour of a tightened royal family in the future.
 8. Prince Andrew
The Duke of York was stripped of royal duties after the Virginia Giuffre lawsuit was settled but he is still in the official line of succession.