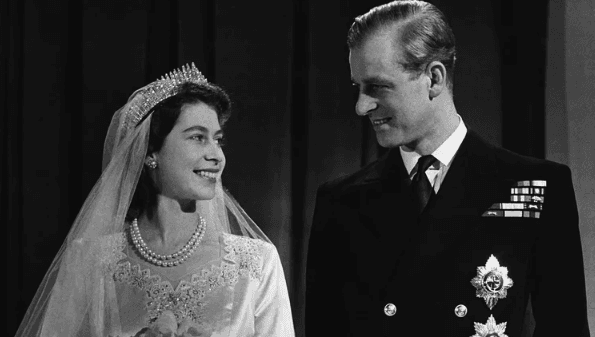 On November 20, 1947, the world witnessed a fairytale come to life as Queen Elizabeth II and Prince Philip, Duke of Edinburgh, exchanged vows in a ceremony that would go down in history.
Their wedding was not just a celebration of love but a historical event that unfolded in a unique post-war era. The details behind the grandeur of the ceremony reveal not only the extravagance of the occasion but also the resilience and spirit of a nation recovering from the ravages of war.
These surprising facts add a layer of fascination to an already captivating chapter in the annals of royal history.
Guest list extravaganza
The guest list for the royal nuptials was nothing short of grandiose, with approximately 2,000 attendees. However, it's interesting to note that compared to modern royal weddings, this figure might seem modest. Nevertheless, the cream of the crop from European royalty, diplomats, and dignitaries gathered to witness the union of the young couple.
Cost of the celebration
In the aftermath of World War II, Britain was still recovering from the economic strains of the conflict. Despite this, the royal wedding was a lavish affair, costing an estimated £30,000. Adjusted for inflation, this would be a considerable sum today. The expenses covered everything from the bride's exquisite Norman Hartnell-designed wedding dress to the decadent wedding cake.
Diamonds galore
Queen Elizabeth's engagement ring was crafted from diamonds that had once belonged to Prince Philip's mother, Princess Alice of Battenberg. The diamonds, originating from a tiara owned by Alice, were used to create the stunning platinum ring that adorned Elizabeth's finger. This symbolic gesture added a touch of history and sentimentality to the royal jewels.
Broadcast breakthrough
The wedding marked a groundbreaking moment in broadcasting history. It was the first time a royal wedding was broadcasted to the masses on radio, allowing people from around the world to tune in and share in the joyous occasion. This move set the stage for future royal events to be accessible to a global audience.
Floral extravaganza
The floral arrangements for the wedding were a sight to behold. Despite post-war austerity measures, Queen Elizabeth's bouquet was a lavish display of orchids and myrtle. A particularly touching aspect was the inclusion of sprigs of myrtle, a tradition that dates back to Queen Victoria's wedding in 1840.
Sentimental symbolism
The royal couple's wedding bands were crafted from a special nugget of Welsh gold, a tradition that continues to this day in the British royal family. The gold used for the rings was a gift from the Clogau St David's mine in Bontddu, a gesture that added a touch of sentimentality and tradition to the ceremony.
Watch the incredible British Pathe footage or Queen Elizabeth II and Prince Philip's wedding: