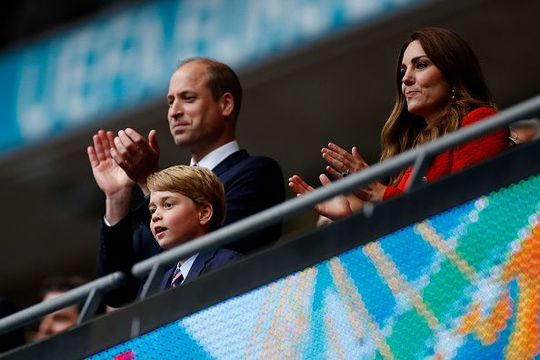 Prince George was there to take it all in as England fell short in the Euro 2020 final
It was joy for Italy and heartbreak for England as the final of Euro 2020 came down to a penalty shootout - only for the English side to fall short.
Euro 2020 has captured the imagination of football fans all over the world in what has been one of the most exciting sports events of the year.
This year, the English side has progressed through the tournament with relative ease, and excitement had reached a fever pitch across the country.
England had not been to a final since 1966, when they won the World Cup. Since then, the country has become accustomed to heartbreak when it comes to international football.
This final was no different. England enjoyed a dream start to the game that saw them scoring after just two minutes. From that point, they would go on to largely dominate the opening exchanges and looked likely to win the game.
As the second half began, however, Italy grew into the game and began to gain a foothold on the game. After the Italian defender Leonardo Bonucci bumbled the ball into the English net, it appeared that the Italians looked most likely to win the game.
Extra time was needed, and the deadlock was such that a penalty shootout was needed. Fingernails all over the country were undoubtedly chewed off, and despite a good start by England, it was not to be and they lost in the shootout.
It just wasn't to be for England 💔

The memories of #Euro2020 will last a lifetime, they will just be that little bit sweeter for Italy.

Highlights and report ⤵#bbceuro2020 #Euro2020Final #ITAENG

— BBC Sport (@BBCSport) July 11, 2021
As with most major sporting events in the UK, there was some Royal representation present.
Prince George and his parents were at Wembley on the day and could be seen enjoying the occasion.
The young Prince could be seen celebrating as England scored their goal.
Prince George having the time of his life. pic.twitter.com/JtukgtRQ63

— Gert's Royals (@Gertsroyals) July 11, 2021
While it ended in tears for the young Royal, no doubt he will continue to follow and support an English side that has shown so much potential in recent years.