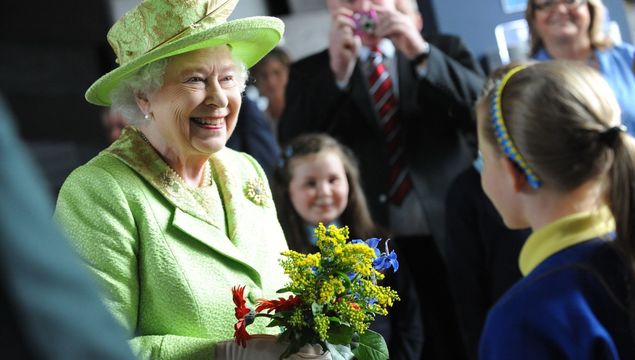 Buckingham Palace has announced that there will be no summer garden parties, offering the public a chance to visit with the Queen in 2021 as the United Kingdom is plunged once again into lockdown due to the COVID pandemic.
In a statement released by Queen Elizabeth II's London residence, Buckingham Palace, it was announced that Royal garden parties are cancelled for 2021 as Britain was plunged into COVID lockdown once more, as a new more viral strain of the coronavirus surges throughout the United Kingdom.
A palace spokesperson said, "The decision has been taken that Garden Parties will not take place in 2021."
This will be the second year that the summer parties at Buckingham Palace and the Palace of Holyroodhouse, in Edinburgh, Scotland, have been cancelled. 
On Monday night, Britain's Prime Minister Boris Johnson announced new stay-at-home measures which came in to effect on midnight on Tuesday (Jan 6). The new rules see schools, restaurants and all nonessential stores close until at least mid-February. Similar lockdowns are being imposed in Scotland, Wales and Northern Ireland.
Royals affected by the lockdown
The new COVID lockdown in the UK means that Prince George of Cambridge, 7, and his sister, Princess Charlotte, 5, be homeschooled, staying with their parents Prince William and Duchess Kate of Cambridge at their home Kensington Palace for the next six weeks.
Queen Elizabeth (94) and her husband, Prince Philip (99) have been isolating (or shielding as it's called in the UK) since March 2020. Their primary residence during this strange time has been Windsor Castle, 25 miles outside London. The Queen has been carrying out almost all of her Royal duties via conference call.
The Queen and her husband did manage to spend a few weeks this summer at their Scottish residence, Balmoral. However, their traditional Sandringham, Norfolk, celebration for Christmas was cancelled due to the virus. 
Royal garden parties
Royal summer garden parties are one of the highlights of the British public's year when it comes to the Queen and other major royals mingling with their people. Those invited usually include a broad range of people from all walks of life who have made a positive impact in their community.
Ordinarily, the Queen would welcome 30,000 guests per year at the Royal garden parties. Apparently, at each party, 27,000 cups of tea are served, along with 20,000 sandwiches and 20,000 slices of cake.