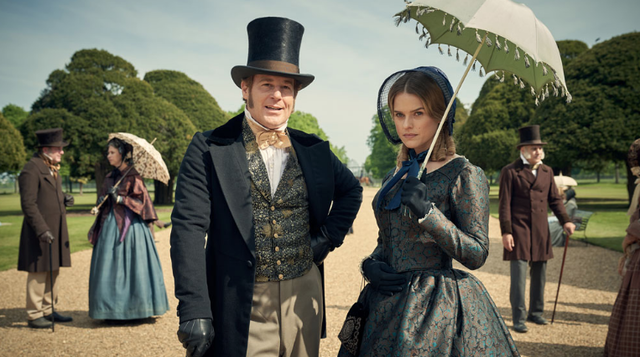 Have you seen the British period drama from the creator of Downton Abbey? Belgravia is available to stream now. 
Belgravia, based on the 2016 book, with the same name, written by Downton Abbey creator Julian Fellowes premiered on the British TV station ITV in March 2020, and on Epix in the US. The British period drama is set in London in the 1840s and tells the story of the Trenchard family. 
The official summary says: "Belgravia is a story of secrets and scandals amongst the upper echelon of London society in the 19th century.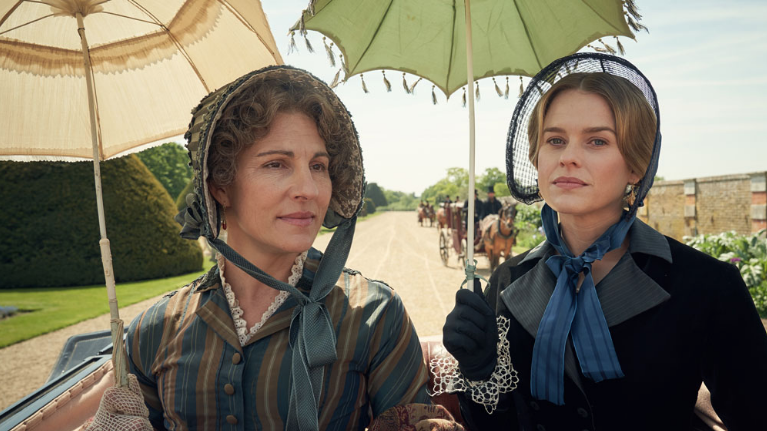 2
"When the Trenchards accept an invitation to the now legendary ball hosted by the Duchess of Richmond on the fateful eve of the Battle of Waterloo, it sets in motion a series of events that will have consequences for decades to come as secrets unravel behind the porticoed doors of London's grandest neighborhood."
Belgravia begins at the Duchess of Richmond's ball on the night of June 15, 1815. The ball was held in Brussels for the Duke of Wellington on the eve of the Battle of Quatre Bras, two days before the Battle of Waterloo.
Among the guests are James and Anne Trenchard, who are living on the profits of newfound trading success. Their young daughter Sophia has caught the eye of Edmund Bellasis, the son and heir of one of the richest and most prominent families in England. Twenty-five years later, when the two families are settled into the newly developed area of Belgravia, the events of the ball, and the secrets, still resonate.
The story is told over six parts and was filmed in 2019 at Victorian locations across London and the home counties, Edinburgh, Bath, and Northumberland.
Belgravia was directed by Sense & Sensibility director John Alexander and produced by Gareth Neame, who was an executive producer on Downton Abbey. 
The cast includes Tamsin Greig (Episodes), Philip Glenister (Life on Mars), and Harriet Walter, who played Prudence Shackleton in Downton Abbey. 
* Belgravia is available to stream on Epix via their app ($5.99 a month). It's also available via Amazon Prime, Hulu, and YouTube TV
* Originally published in Oct 2019, updated in June 2020.